Three things tend to happen to me when I'm bored and have a computer at hand, but this time the internet wasn't available so I could only do two.
Note-second lj-cut is actually a link.
The first, a Friends Only banner: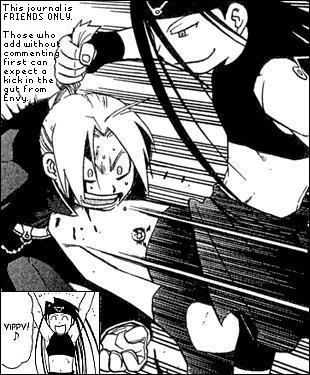 If you want it, comment. Do
not
credit me, though.
The second, a fic. In my defence, this was inspired by far too many hours of inspipid women's magazines with those bloody painful agony aunt pages; "Dear Auntie, I eat cigerettes. Is this wrong?" etc. No idea where the name Samantha cropped up.
( Dear Dr. Samantha )
Current Mood:
cheerful
Current Music: Cowboy Bebop-Pushing the Sky