Seriously. All blame off me, all blame on
makaioh. She said I hadda draw Kimberly in Envy's clothes.

...So I did. Yup.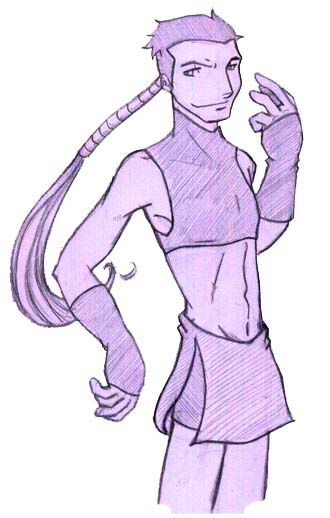 I really....have no idea what he's doing with either of his hands. Maybe he's dancing. Cha-cha-cha..and all. *koff*

Just a quick little sketch with crappy (non-existant) shading. Bleh. But fun anyway.