I know it's a bit late, but I just spur of the moment decided to make a fan calendar.

Cover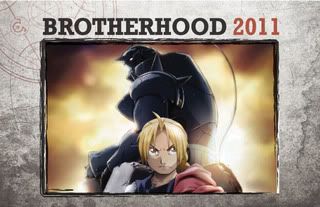 Back Cover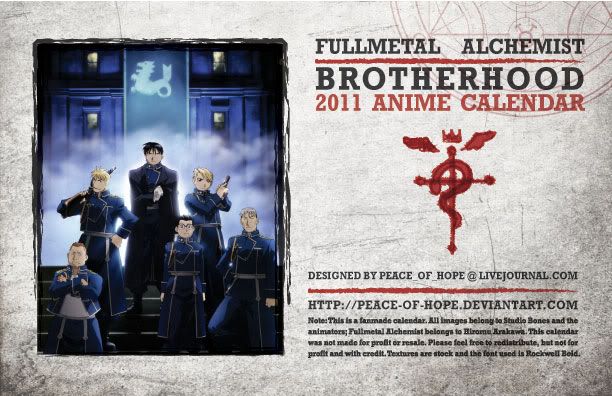 Sample page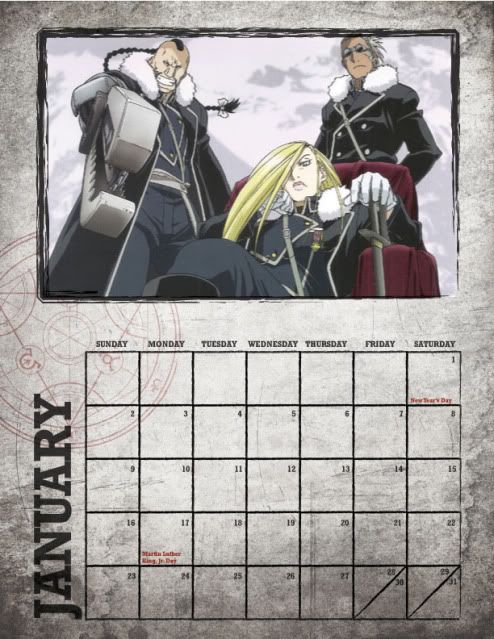 Download link (Megaupload): HERE

The calendar includes US and Canadian holidays (national, secular, Christian, and Jewish) so hopefully there isn't anything I left out. Sorry if you're not from the US or Canada :(

The .zip file includes the pages to print and an instruction sheet on how to assemble. It looks a bit weird in the .pdf, but there's a reason behind my madness. I've designed it so that you can paste the pages back to front (you could try printing it back to front, but that's your own business) and hang it like a regular calendar. It's sized 8.5 x 11 so that you can print on regular paper, and it hangs but takes up less space than normal calendars. Perfect for small rooms, apartments, or dorms!

This is a fanmade calendar not for sale or resale. Please share, but with credit and not for profit. I just made this for fun so that everyone could have a calendar. The ones in US stores are still from the first anime and have been repeating images, so it's not worth the money. And importing Japanese calendars is expensive, but this one is free!

Enjoy!