As this will (likely) be the last birthday Arakawa Hiromu-sensei be spending together with the series
Fullmetal Alchemist
, I think it's appropriate to make a thread - specific for congratulating her birthday, and to tell her (not that she'll read them lol) what we feel about the series up until now!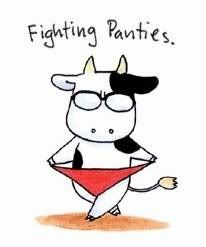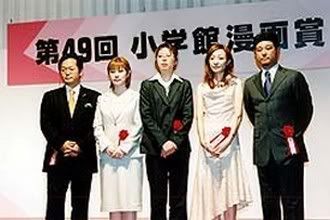 (the center lady should be her)
Some basic bio:
Arakawa Hiromu 荒川弘
- Female
- She is always mistaken as a male mangaka as her published name and drawing style are very male-like
- Age 37 (as of 2010 May 8th)
- Birthday 1973 May 8th, Taurus
- Born in Hokkaido
- Her self-portrait is a cow because of her background as a farming family
- She has karate black belt back when she was in high school
- Gave birth to a son in 2007
- She wishes to show her manga to her son when he reaches 15, and hopes her son will tell her that her manga is very interesting
- She never took a break from serializing her work, despite her pregnancy
- Comes from a family of 5 children (3 older sisters and 1 younger brother)
- She debuted as a mangaka in 1999, by getting the Enix 21st century manga award, with her work
Stray Dog
- During 1999-2000, she worked as Etou Hiroyuki's assistant until she is ready to be on her own
- Fullmetal Alchemist (2001-20xx) is her first serialized manga and her most well-known manga, with "equivalent trade" as the manga's main theme
-
Fullmetal Alchemist
won the 49th Shougakukan Manga Award (Teen) in 2004, and the 5th Tokyo Anime Award in 2006
- Past work includes: Stray Dog (1999), Totsugeki tonari no Enix (2000), Under this Street (2000), Shanghai Demons (2000), Raiden 18 (2005), Bat of the Blue Sky (2006), Hero Tales (2006), Hyakushou Kizoku (2006)
All info based on
Japanese wikipedia
and from what I remember about her. Please correct me if there are mistakes.
Although this isn't a lot of translating, I'd still appreciate it if you could credit me if you decide to repost this elsewhere...
As for what I have to say to her at this point... I don't really know, other than that I hope I will be crying of happiness when I read the series finale. This is a great series that has been with me for the past 5~6 years (that's like... a quarter of my life!), and I am really thankful that Arakawa-sensei has written such a beautiful piece of work. With the end of this series, I think my "life" as a hardcore anime and manga fan will probably end as well... as I have never loved a fiction as much as
Fullmetal Alchemist
before. I don't think I will ever forget this series and the characters I have loved, even after 10, 20, or 50 years. Good luck with the rest of your career and I wish your son will grow up to be a cheerful and healthy boy. Thank you for everything! ^_____^
cross-posted to fm_alchemist, hagaren_manga, bos_taurus