So after watching FMA: B episode 2 for the English dub on [adult swim] last night I came up with this...

If you haven't seen the English dub or aren't familiar with the cast, this joke will go over your head. But if you've seen FMA: B in English and are familiar with FUNimation's actors, this should be funny. I hope. I dunno how good I am at humor.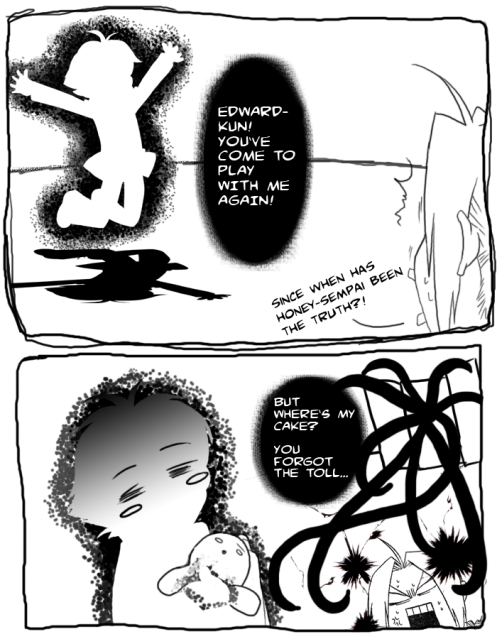 Ed images were directly from the manga, so credit those to Arakawa. I drew in Honey-Truth and all the effects. Got lazy with Ed.

Granted, Truth/Honey is also Wrath in the original FMA dub, but I thought it was funnier that Honey-sempai was Truth. Usa-chan approves.