So I went through some old things and found more than a few random pieces of anime merchandise that I don't really need anymore.



Fullmetal Alchemist

I have the first three Japanese DVDs. So they're region 2 and sadly contain no English subtitles. But I'd really like to get rid of them. $20 for all 3

I also have a DVD with the first 4 episodes of the anime in English. $7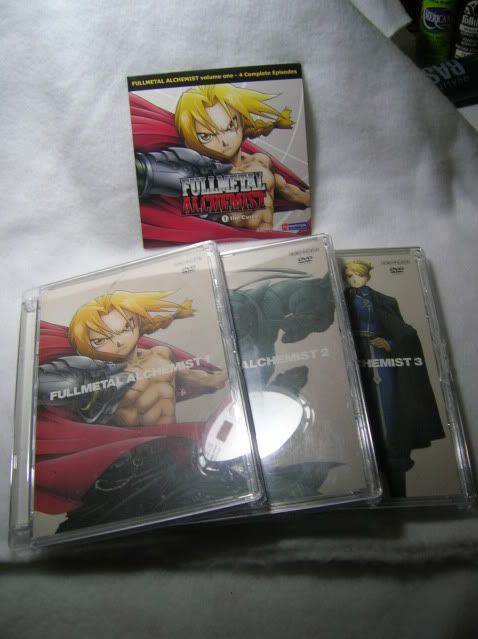 And I have a clear postcard/pencil rest of Ed. $2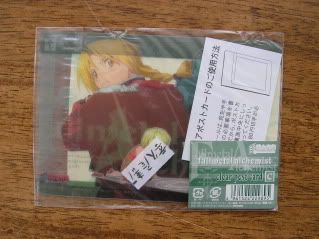 I also have a starter deck of a FMA TCG that came out several years back. It's all in Japanese, but the card art is kind of cool, and there's one shiny card of Ed. It also comes with a rather neat metal coin with Ed's face on one side and the alchemy symbol on the other. $7 or best offer.


Bleach

I have two small figurines of Rukia and Hanatarou. There's also a larger figurine of Hitsugaya in school uniform. I also have two cell phone charms, of Rukia and Matsumoto. I think the bird-doll character belongs with the Hanatarou figure, but if you want I'll throw it in with one of the others.

$3 each for cell phone charms, $4 for the figures. The bird puppet is free with any of them.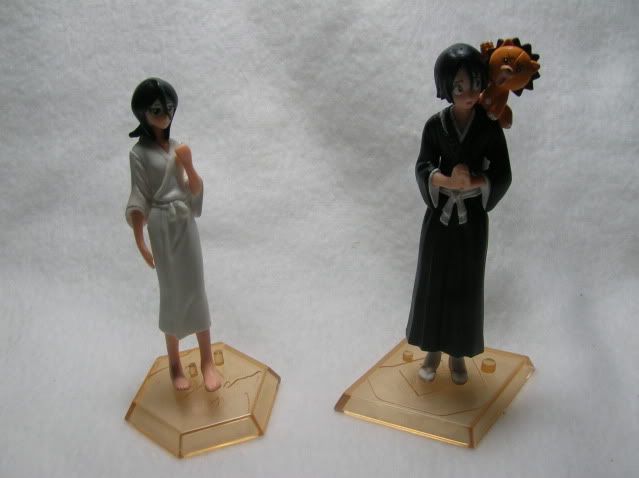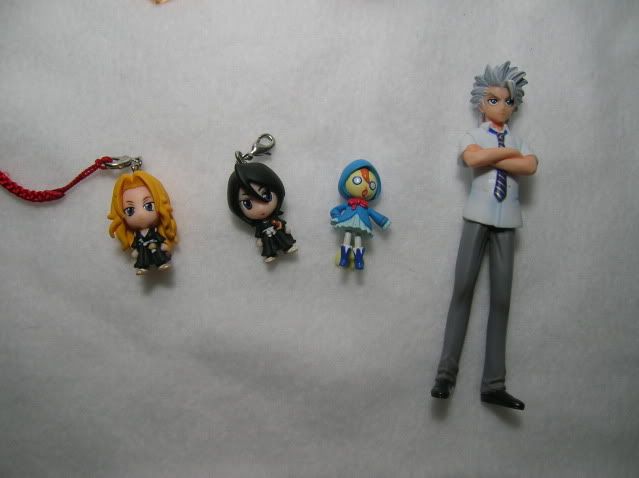 Tales of Symphonia
I have two of the "One Coin" figures. Both of them are Presea, but one is the "alternate weapon" special variant. $10 each




The variant Presea is still in the package, but you can see a picture of it here

Death Note
A wristband with L's logo on it. $5




Other/Random

I have several cell phone charms/figurines. One is a very small, actual kaleidoscope. Another is plastic backed by kimono fabric. The others are gashapon trinkets. $3 each.

Note: the pink lobster has now been claimed.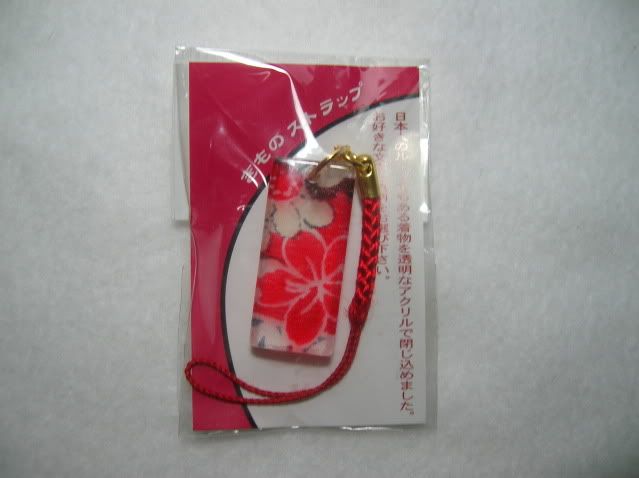 Two figures from a random anime I don't remember the name of. I have two of the girl. $3 each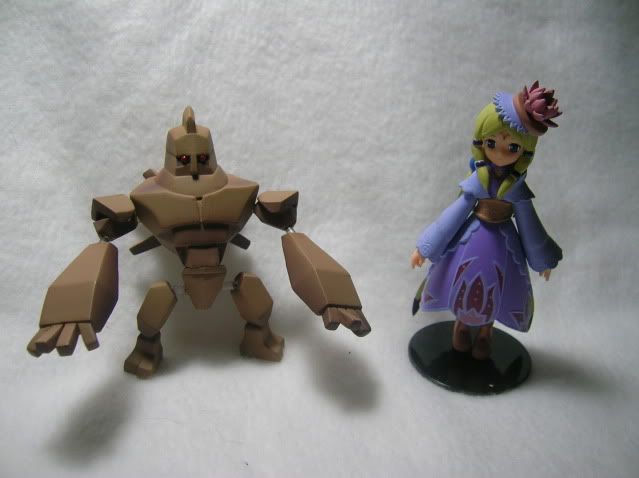 Finally, a deck of playing cards with Kiki's Delivery Service theme. There's a design of Kiki on the back and there are still images from the movie on all the face cards. $5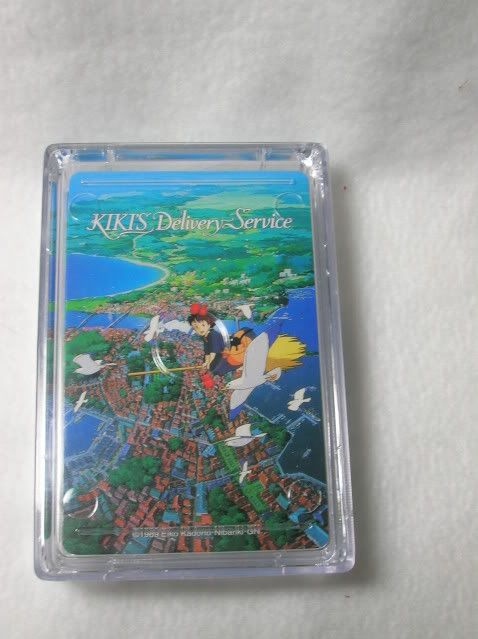 I'm also selling off some of my books and manga. I have:

Megatokyo vol 1-5 : $5 each
Sketchbook vol 1-3 : JAPANESE : $5 each
Bleach vol 1-3, 19-34 : JAPANESE : $5 each, if you want a set, make an offer
Kingdom Hearts II Manga vol 1-3 : JAPANESE : $12 set



That's it. If anyone's interested in any of it, let me know.