New Community!
Obviously you love FMA because you're at this community, but do you also love the game Starcraft? If so, check out the new community
fma_starcraft
, where you can play with other FMA fans as FMA characters.
And if you don't like Starcraft? Here's some art to look at anyway. :)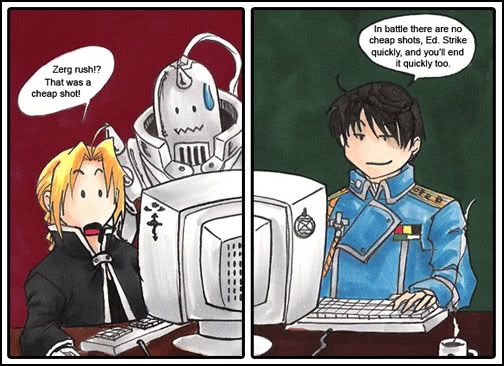 Art by:
hikaru_9
. | Dialogue taken and modified slightly from episode 13 of the original FMA anime.