shockinblue
was VERY nice and uploaded the new Brotherhood art scans from Animedia September 2009 with an extra hot cover of Ed.
I've edited out all the text and cut out the background for use in graphics and other images, but I didn't clean up any of the dust or particles
(I actually thought they gave it an unintentional grunge look)
but the rest of the image is clean and free from text!
Download .psd
here
Download .png
here
I also changed the color of Ed a little. It was way too yellow in the original scan so I added more red so that his skin color looked more natural, but I kept the hair that more reddish color because I liked it. It doesn't affect coloring in graphics too much; I tried a lot of my "red" techniques and Ed doesn't come out sunburned!
View smaller .png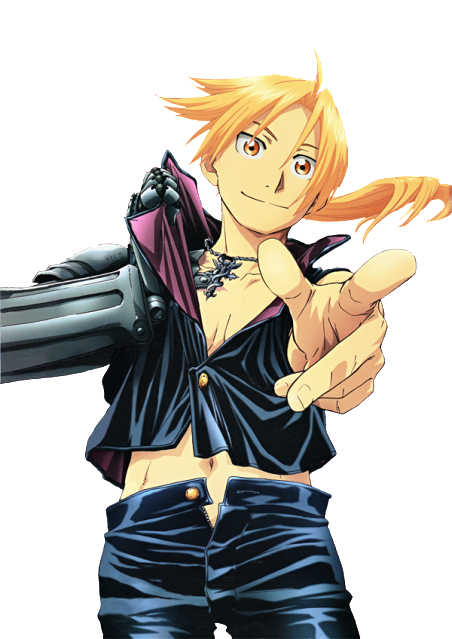 Warning: Large file size for both. Cleaned at the smaller 2552x1813px dimensions.
Credit is nice and appreciated, but is not needed. I'm not the original scanner, so please credit
shockinblue
for the scans! :)