I've got some pictures from the FMA photoshoot at Anime Boston 2009. I only have three 'cause I was late getting back from the Greg Ayres panel and I had to run to make it in the shot (the running of the shrimp).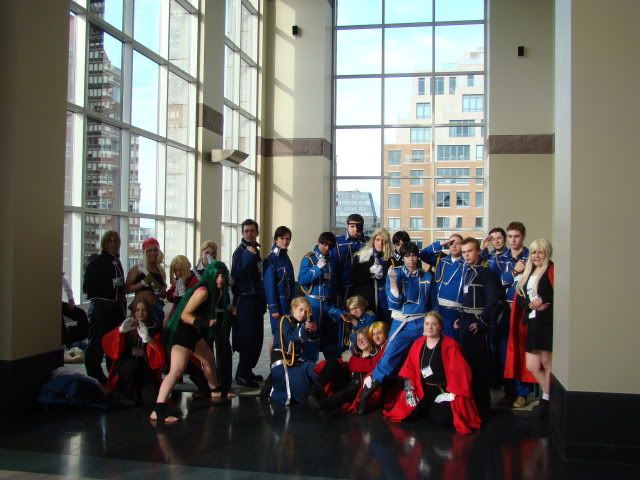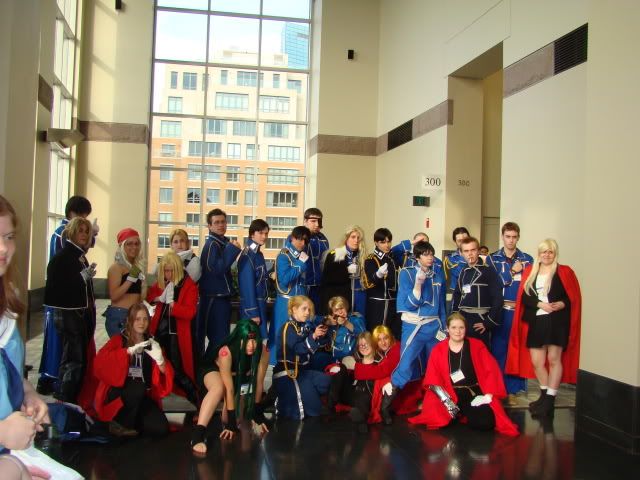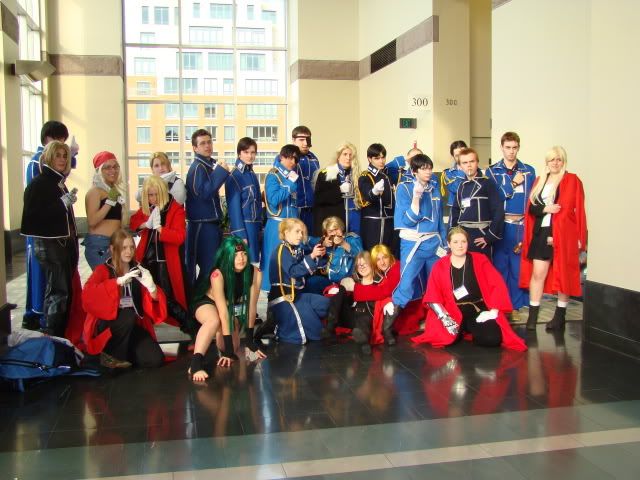 After the shoot, it was concluded that I was the shortest Ed in the picture, so I guess I really am a shrimp. XD

These photos were taken by my gf on my camera, sorry there's so few. If anyone else has photos I'd love to see them!

Thank you to the nice Havoc or Roy (I don't remember) who informed me of this in the dealer's room! And thanks to the nice Ed for holding me as I practically slipped into the picture. Ignore the purple glasses, I can't see a thing without them

Promised elricesty photos to
elricest are on hold because we never got the chance to take any, but we do have a cosplay day planned to at least get shots of me as Ed!