Hey everyone!

This is my first time, posting in this community - feel free to point out the mistakes, if there are some.

Art: Edward Elric Sketches
By: </a>
nisi_artjournal</span>
Rating: PG.. or just G? I don't know since there are just plain sketches.
Pairing: None
Warnings: contains shirtless Ed 8D



I'm starting with a older one, which I drew already in '08. I think that was my first FMA fanart/sketch!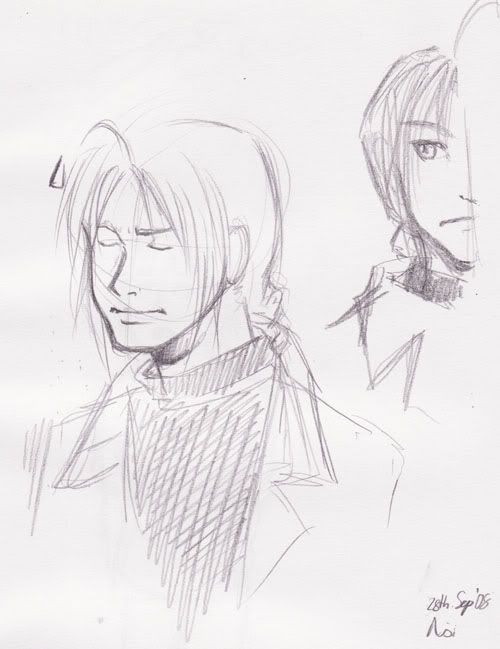 The next two sketches were drawn in one shot - I wanted to draw Ed's Automail.. lots of it. (Although I failed with the first one XD; wrong arm, duh!) I was listening to the Song 'how to save a life' from 'the fray' and it somehow reminded me of Nina and how this chapters made me very sad. Even withi his powers, Ed was unable to save her. I wanted to capture that feeling.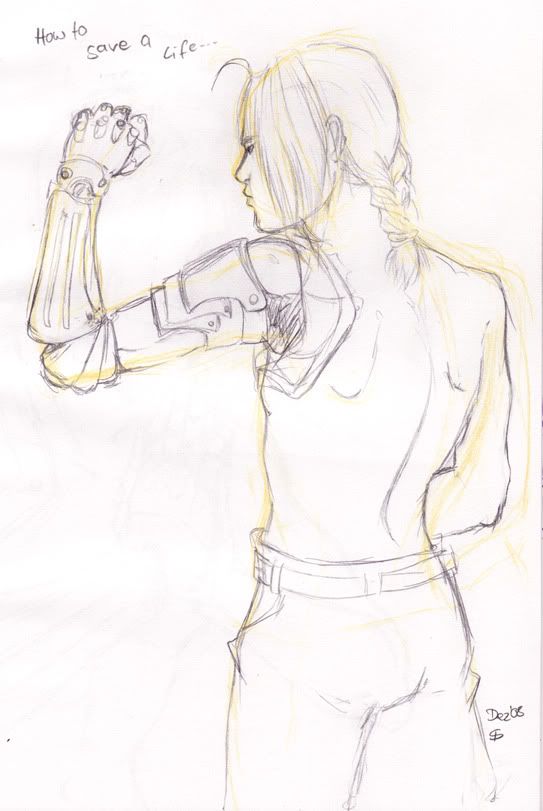 What can I say.. I just LOVE the posture of Ed when he's performing alchemy.. and I wanted to draw his Automail again... <3
Also tried to draw him a little bit realistic.






This reminds me.. has anyone got detailed pictures about his automail limbs? Especially his new arm, he has in the newest chapters. I like the design from his new automail arm a lot XD

Thanks for looking!