So, in honor of the new anime coming out (and me going mad with waiting for it) I did a manga coloring for no good reason.

It's not too big, since I pretty much vectored just one panel from the manga, but I liked that little smirk he did far too much. XD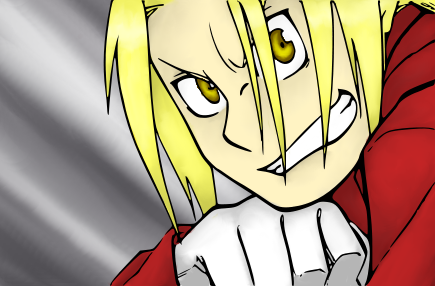 Feedback is appreciated. If you want to use this for anything (I don't know why you would) then all I ask is that credit is given.