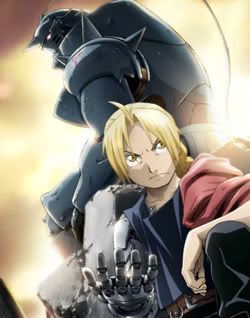 The Animax Asia television channel has announced that it will simulcast this year's Fullmetal Alchemist anime series on television across Asia starting this April. The 2009 anime adaptation of Hiromu Arakawa's Fullmetal Alchemist dark fantasy manga will premiere in Southeast Asia, the Philippines, Taiwan, and South Asia on Friday, April 10 at 8:30 p.m., or six days after its Japanese premiere.

Animax Asia's press release also confirmed the English name for the second Fullmetal Alchemist television series: Fullmetal Alchemist: Brotherhood.

Fullmetal Alchemist: Brotherhood will have English and Chinese subtitles. Animax Asia will repeat the episodes in primetime and in a weekend marathon every month.