THe "warming up the pencils" continues with two more enlargements.
Ed Eleric and Maes Huges.
I suck at "multi-directional lighting, so In this one I kept the light all coming from teh same direction...
The original pic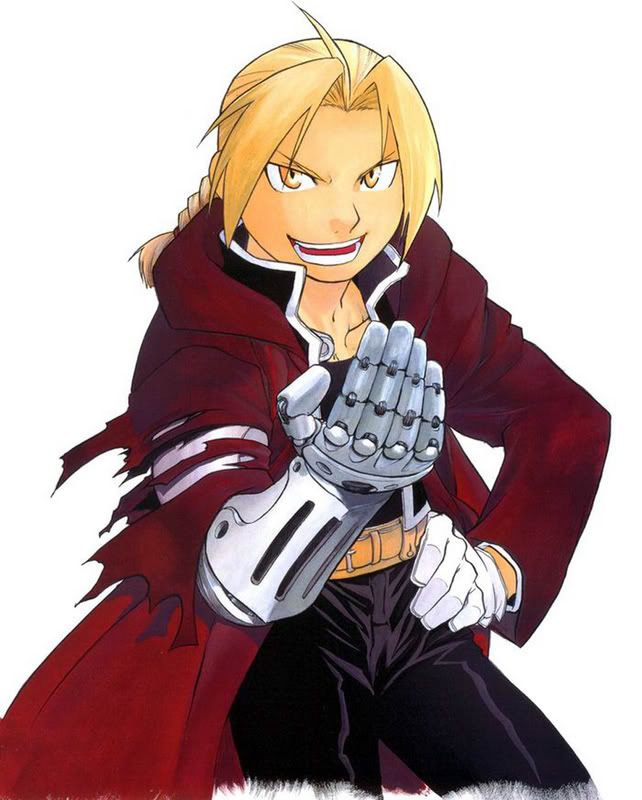 and my work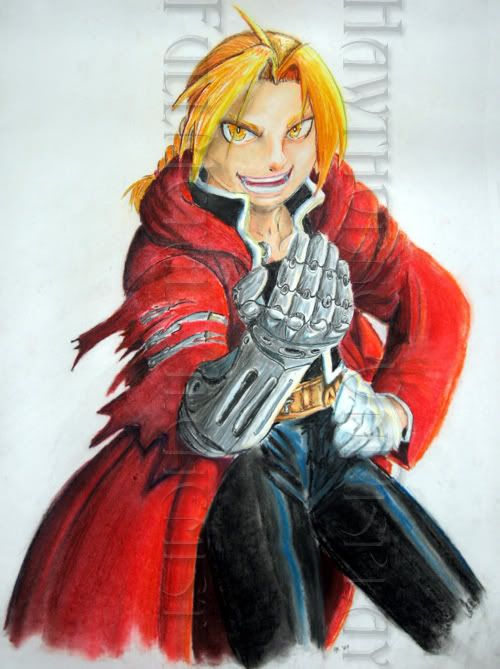 This one I did as a "thank you" ro Sevlow for writing such a wonderful fanfic. "The Breaking Point" actually had me threatening her to post more! ; ) Doesn't happen often!
Anyways in this one I changed Maes' shirt to a dark forest green, as I was TIRED of doing black! LOL ( hope you don't mind Sev!) ANd I made his hair highlights red, as if he's got a really dark brown hair. THe grey-ish brown looked ..well... Odd to me.
original pic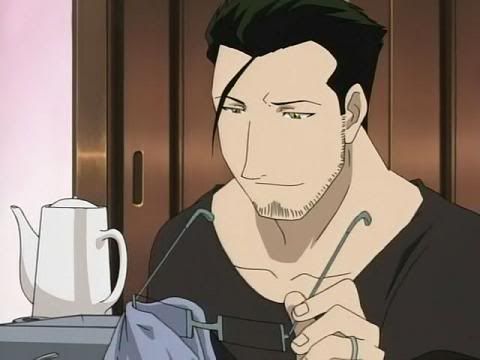 My interpertation.. ; ) Please ignore the clips weighting it down onthe bottom.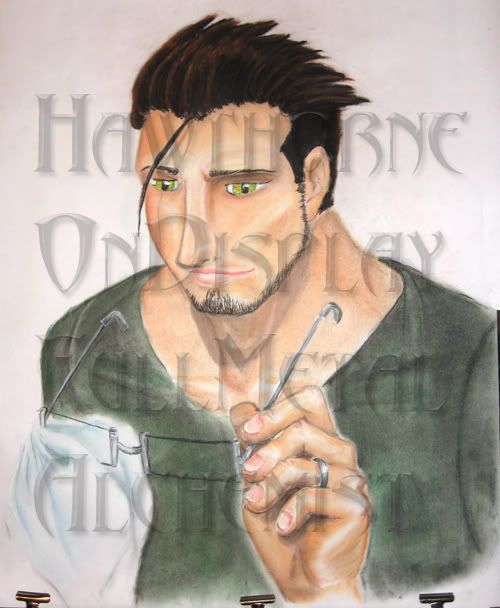 Comments are appreciated good and bad! :D