First time posting (so not sure if this is allowed. Let me know kays.)!

I scanned a couple of FMA merchandise for a friend barely 20 minutes ago, so I though some of you guys might be interested. (:

There's a grand total of 5 images. But a few of them are unbelievably adorable.

Small preview: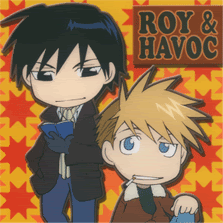 Linked to my journal.