I come bearing probably-cracky fanart. :P


Title: Roy's Christmas Present
Rating: PG? :P
Pairing: Roy/Riza, possibly Roy/Hughes ...
Notes: Because the idea popped into my head and wouldn't go away. :P Combined Roy's favourite things (besides Hughes) -- Riza & Miniskirt ...
PS: That's Black Hyate in the background >.>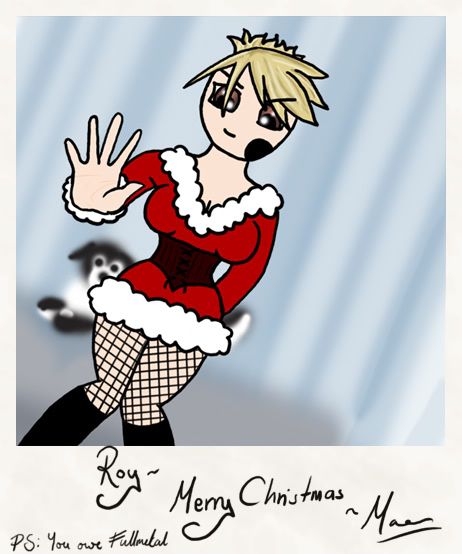 Text reads:
Roy~
Merry Christmas
~Maes
PS: You owe Fullmetal.

Um. I hate the had, and the lazy background, and the fishnets. But whatever.



Merry Christmas to all and to all a Good Night!

EDIT: No more link of evilness. :P Pic's under the cut.

.