Ahhhh...I haven't contributed anything to the comm in so long...XD
I think the last time was...last...Easter? Over a year ago? That's really kinda sad. And so I bring you pictures! Careful, they're kinda big.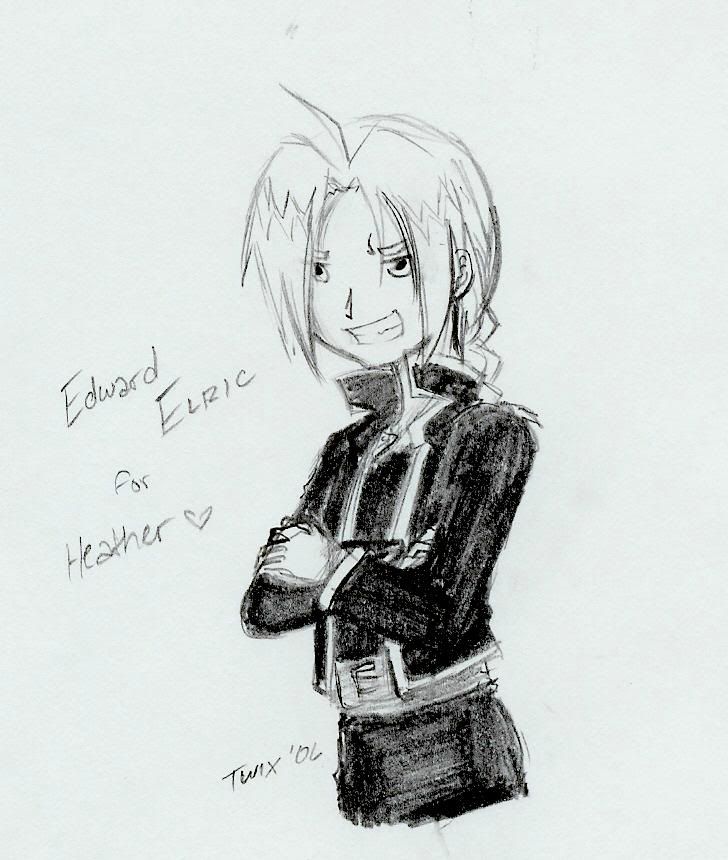 Drawn for some friends of mine on an FMA RP site because they've all been having a really bad time lately, and I'm moving within a week and won't be able to talk to them for ages :X I've heard from 3 already that they like their gifts, so that makes me happy. XD


Sooo...I've improved from last year. I am still t3h suck, though. I need Copics or summat. ;_;
Hope you enjoy!