For A-Kon this year, I dressed up as Edward Elric... In a dress! It was supposed to be lolita, but this was my first time doing this kind of this. I think it turned out well, though, and it was surprisingly comfortable. I thought it would be scratchy and too warm.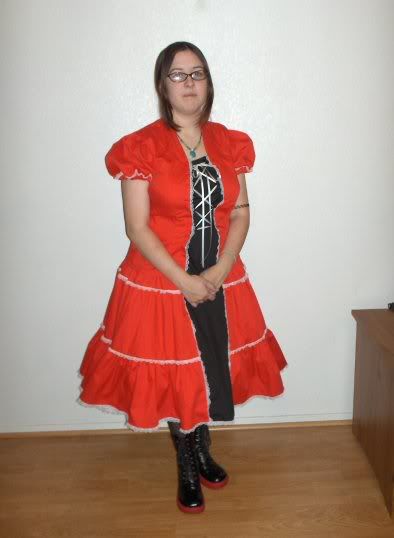 This is the front. Ignore my dorky face. The shirt's buttons are a little messed up, I need to fix that. I was able to go around without the messed up ones buttoned without any problem. They were just the extra "make sure no one can see in" buttons.



The back of the dress.



Me being an FMA dork :P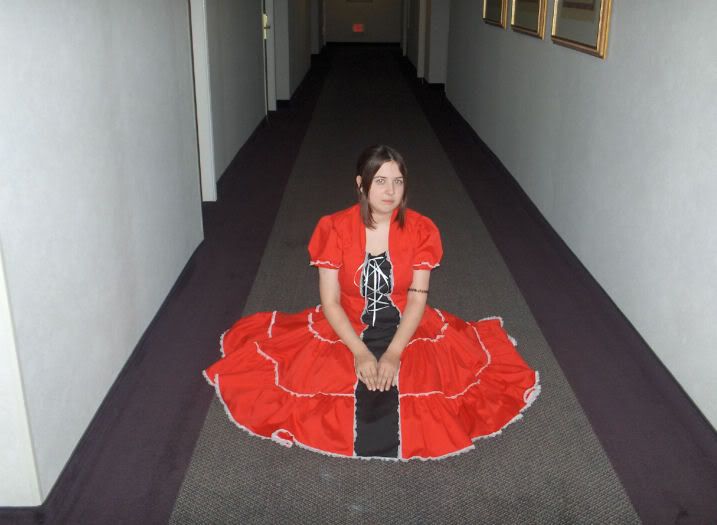 Without the glasses and the necklace. I forgot I left those on at the time of the first pictures, but they were just quickie shots.

This was a lot of fun and I plan on wearing this again at Otakon (along with a Selphie outfit) because I didn't wear the dress on Saturday until late, around Hentaifest/Penicillin concert time. And then I was in a hotel room most of the time.

I also plan on being at A-Kon again next year with a Roy and a Hughes and hopefully, a Winry. We're still looking for more Fullmetal Lolita participants, I'm hoping to get a group together ^^

x-posted to
cosplay