I just ot back from Anime North this evening, it was the best three days of my life! Here are four of the many pictures of my cosplay group from Anime North. I went as Edward and my best friend Hannah dressed up as Envy so we could support the pairing. <3 My sister was Wrath and her boyfriend, Shayne was Greed, plus our friend Sophie dressed as Lust. We had an amazing time!



All of us striking a pose!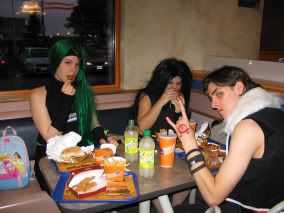 Homunculus at Harveys!?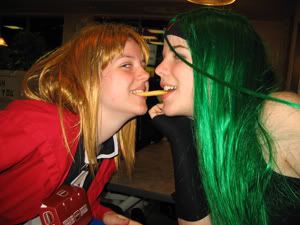 Seems like Ed really wanted that fry.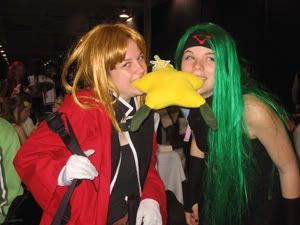 Edo and Envy share a paupou fruit! Yay Kingdom Hearts! =D


x-posted to a few journals