Hi, everybody. Again.
Description, description..
Title:
Winry sketch
Characters:
Winry.
Hidden Kinkyness?
None.
Rating:
G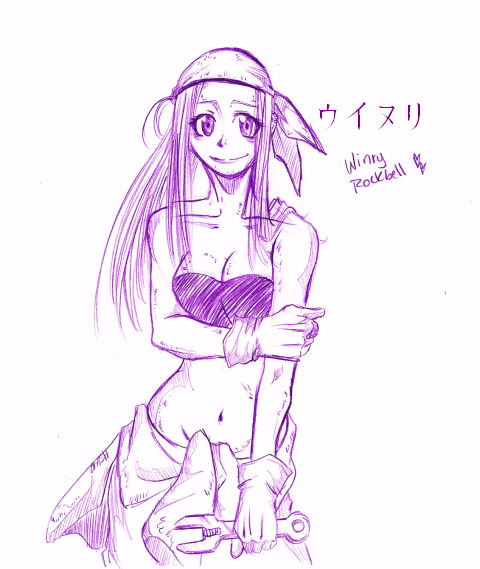 I know her mouth is quite wide, but yeah I love wide mouths. I know she came out with a funky smile, but oh well. I just adore Arakawa's method of making wide mouths~ <3
chiharu_octavia
also added that I didn't add vomit to this pic. D:
This is my 3rd harmless FMA pic I drew this year...
I seriously think I got a horrible disease. D:
Medium:: Mechanical .2 Pencil
Current Mood:
aggravated
Current Music: "Aunque Te Fuiste" by Don Omar