ahsfgx.

im just drawing AND drawing. my lack of life.

11 drawings this time.
first coffee, then let the ljcut mania begin.





for edxwin challenge, ed is a ghost.. and yeah.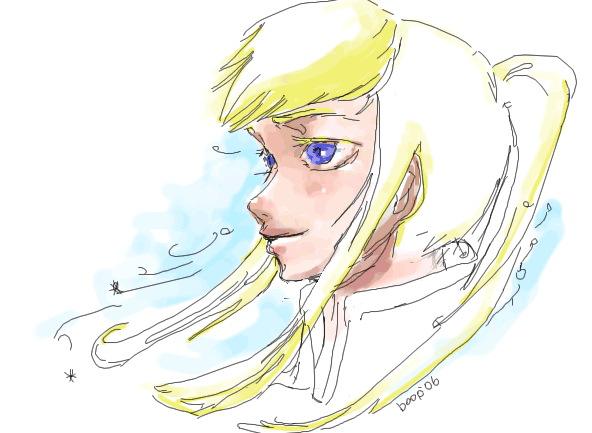 again, for edxwin challenge.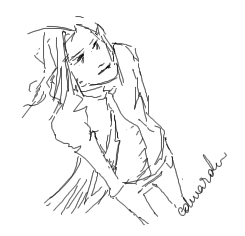 there were so little area at the pchat board, so drew edward this little, with a perspective. he is not that short, mind you! (;p)






i cant believe it drew something..cute as this.ahah.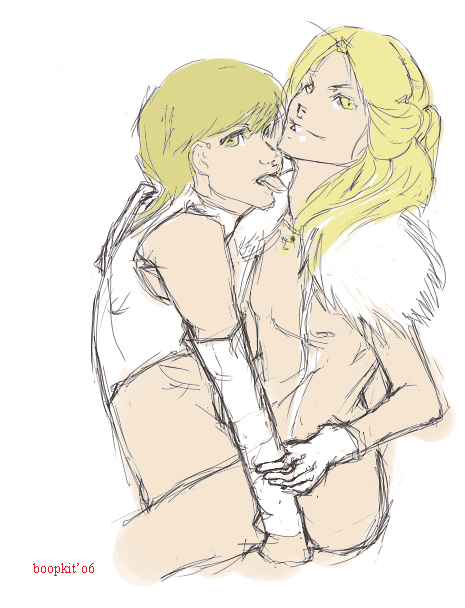 al as envy, ed as pride. the design of outfits are mine, but al's kinda looks like bbi's pride costume, which i found out afterwards looking at a picture somewhere else. seeing uke as ed in this pairing is rare, but meh. i like drawing ed's face nasty.


this is the very picture that started the havoc week,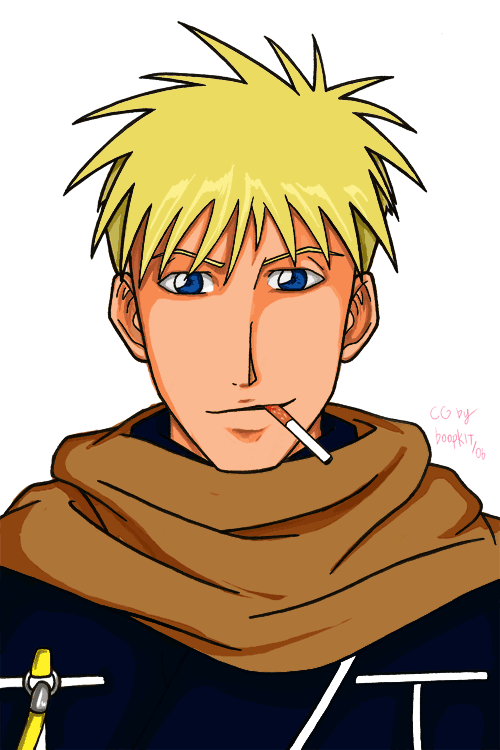 her lineart was great, i just did the crappy coloring. it was kinda hard for me to cg this in classical cellshading way, but she liked it, and that is the point.

and this is the semi-result of the havoc week, we have 2 days to finish.




kickarse havoc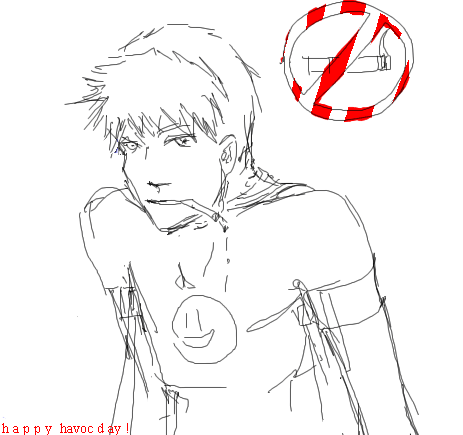 ...smokin havoc



the result of "spy on havoc day"



the GAYEST havoc of all time.



the result of "spank havoc day"


we are gathering again for the havoc week at pchat, at the same time to night.
give havoc some love!

will be xposted
enjoy ♥