Soooo I went to MTAC and Vic, Travis, and Caitlin were there! I cosplayed as Winry sooooo....

Here's Pics!!!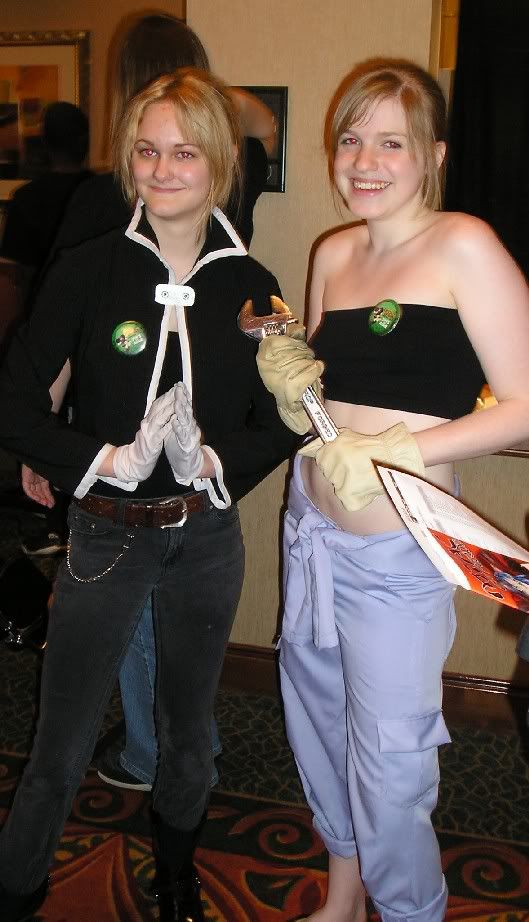 Me and a crossplay!Edo!! She was really nice!!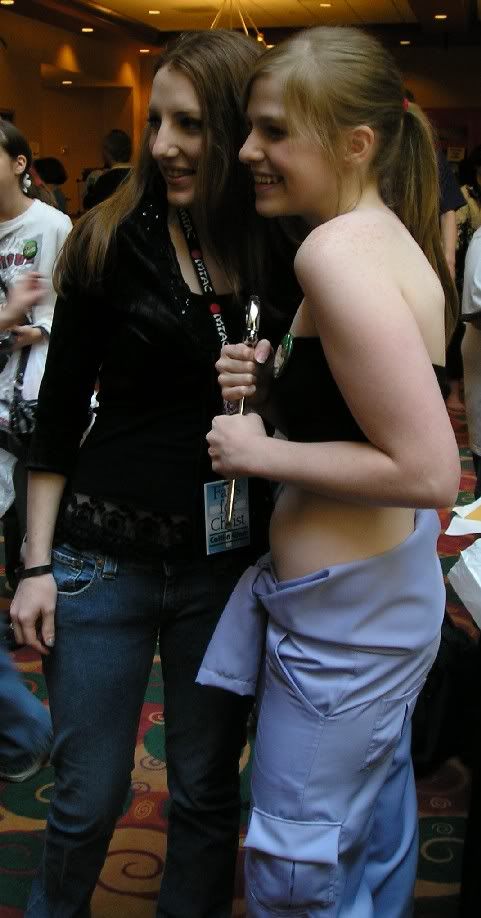 Caitlin Glass is such a sweetheart!!! I loved her!!





Miniskirt!Roy!!!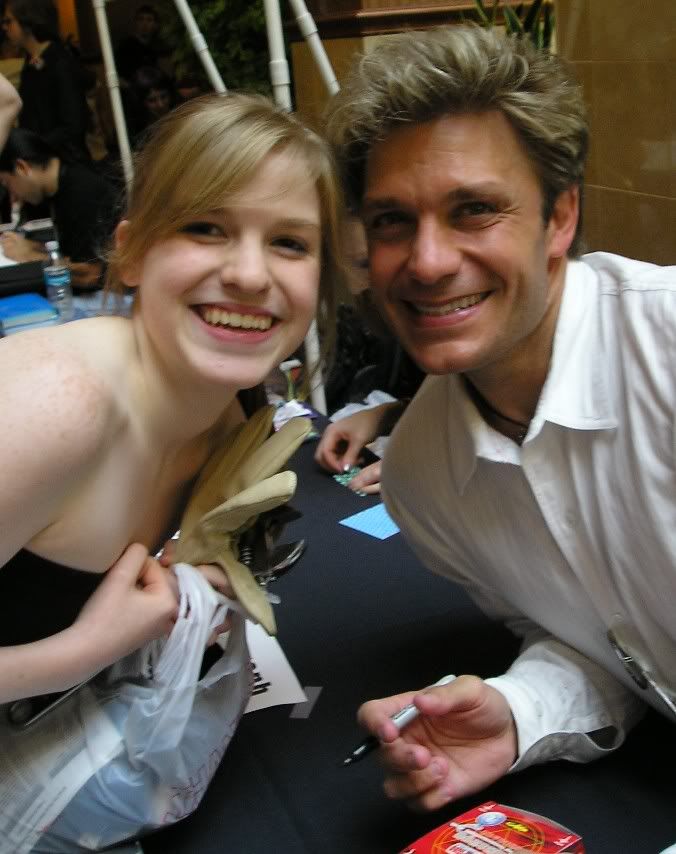 Vic and I!!! He said I was adorable and loved my name!! :3 I got him to sign the box my pocket watch came in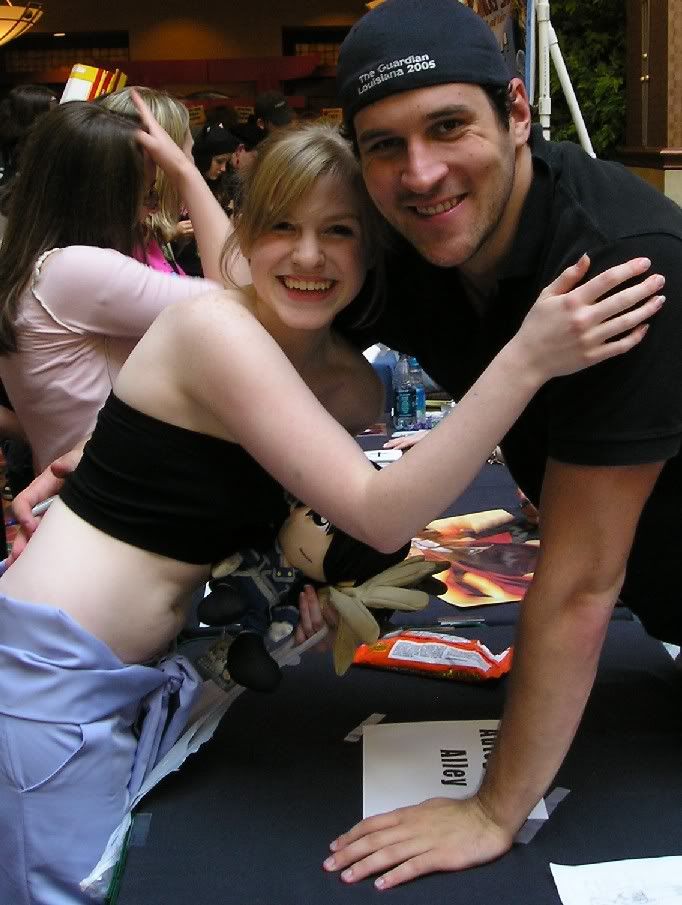 Travis and me! I bought a Roy plushie at the con and I wanted him to sign it but the only flat spot was his bum.

Well, I had read an interview where he was talking about the FMA game and how Roy was a boss and he played and played and played and goes "I realized, I can't kick me own ass..."

So, I told him I had read it and said "If you cant kick your ass can you sign your own ass?" and he laughed and nodded as he ate a handful of Reeses Pieces. He was so nice, if not hyper.

He is SOOOOOO tall.




Caitlin signed my costume :3 She said I was a good Winry and also brave to wear the costume heheh. Oh! It was soooo cute! Vic got so excited when I walked over he goes "Caitlin!!! Look! Its Winry! Winry and Winry!!!"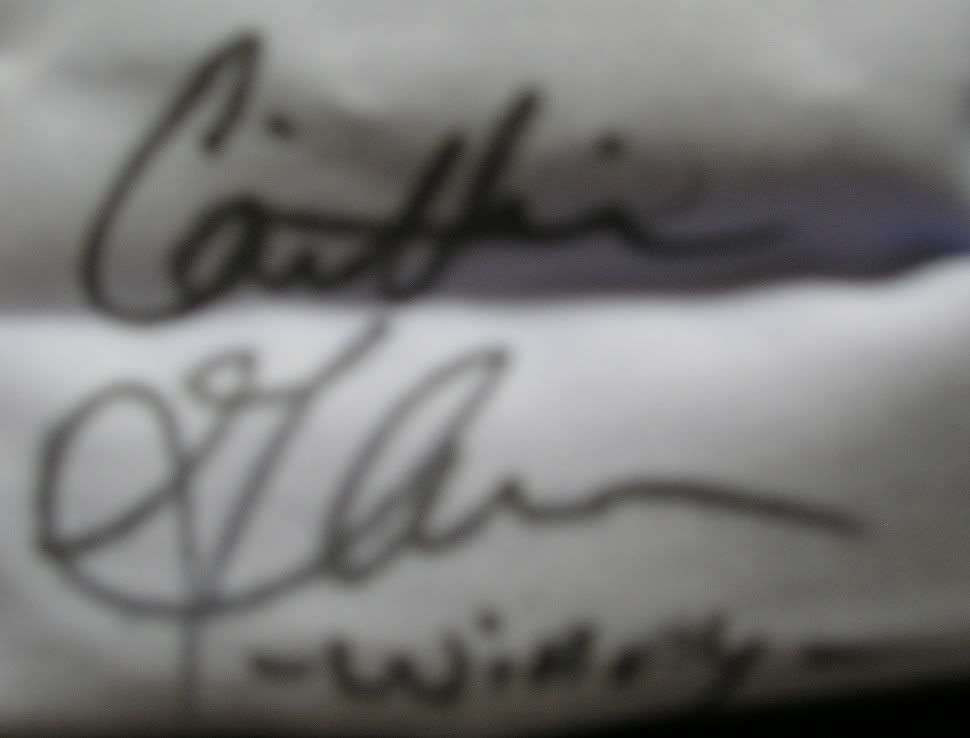 the signature! okay...*stalks off*