This is for all you twisted bunny lovers.
This is a pic for Easter day, so feel my love. <3
_.Pic Decription._
Name: Edo's Easter Day
Rating: NC-17
Pairing: Hand X Bunny!Ed
Description: Admit it,you wish it was your hand.
Yes, it is I, The infamous creator of the Vomit X Edo drawing. I come back with another drawing intended for upcoming Easter Day~ <3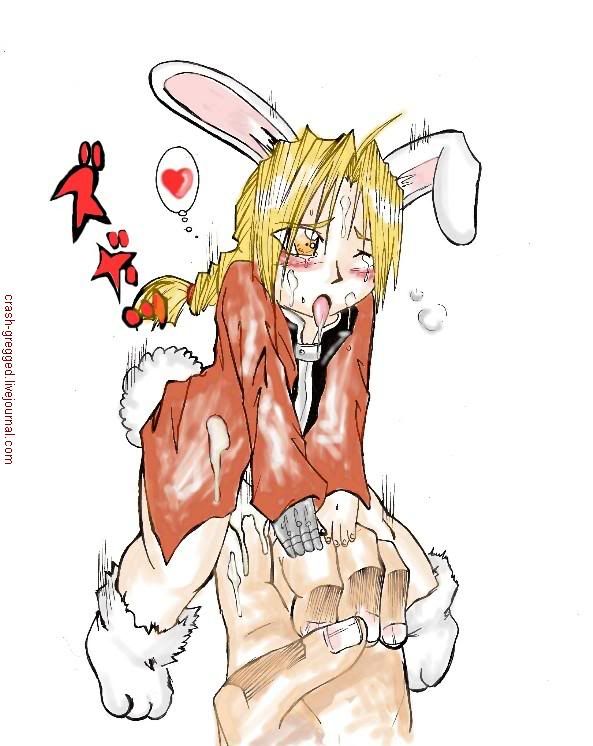 HAPPY EARLY EASTER DAY, EVERYBODY.

Man, am I sick. I wonder what will my church buddies think if they saw what kinds of things I draw for Easter day.

P.S. The hand belongs to unknown, so I guess ya'll can pretend its anybody. As for me? I'll just go with Roy. The hand seems too thick to be sweet Aru's hand. <3

ANYWAY, I also wanted to ask this since I don't want to make a second entry or anything..
Anybody live in Texas? And is anybody going to Shiokazecon?
I'm just asking, I'm curious. <3