meep.
today i have done 5 (five) fanarts. (there are six of them in the total lj-cutness, one of edxal h isnt new.)
so.
its all about 2 al's and edward.
well, i first thought i would draw an al holding a cat, but things gine awfully wrong.
pg-13? i guess..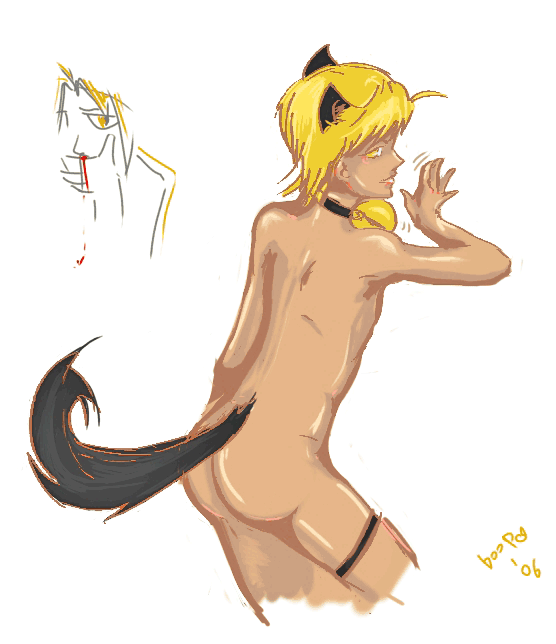 this goes for all the writers and artists who makes me drool over their works.
(and the icon is for.. she knows herself. fufu.)
i know daeva, i suck. hehehe. BUT FRET NOT, OUR PLANE WILL CRASH WHEN TIME COMES. and i will be dead. for the love of yaoi.
will be crossposted.
if my laziness would let me, of course.
enjoy~ ♥