Name: Barf
Characters: Edward Elric
Pairings: Edo X vomit/puke
Rating: PG-13 (rated R if you really hate vomit..)
Description: You make me sick to my stomach.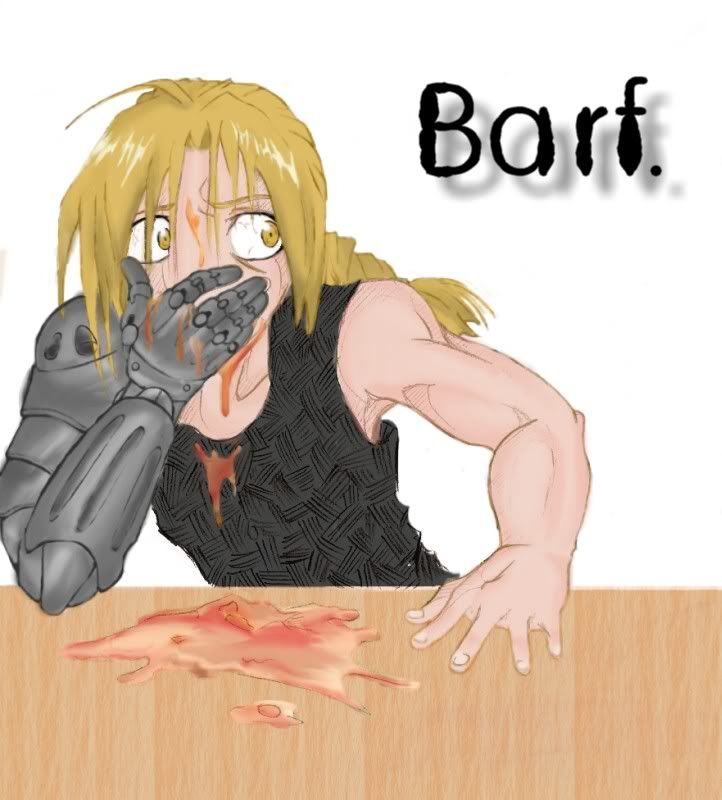 That's what happens when you are obsessed with vomit AND are listening to the song
Puke
by Eminem.
Critiques welcome. <3
EDIT: April 3, 2006 at 8:49PM - I just thought of something.. Edward with vomit and tons of blood on him to make next. Should I attempt that? Hmm?