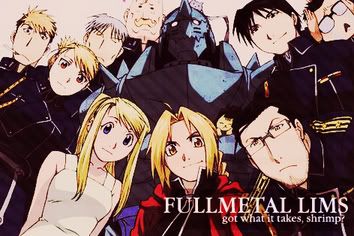 You got what it takes to whip up a new icon every week?
Got what it takes to watch your creations get critiqued and voted off?
Think you can
handle
it, shrimp? Cocky, aren't we?
fullmetal_lims
could use you in the fight. The first session is just about to begin in two weeks, so sign up now! Read the userinfo and join!
I promise, it'll be one heck of a ride. :D
Current Mood:
anxious