as i was watching the fullmetal alchemist movie, a question was brought to mind!

does edward lose his virginity in the movie?

let's examine the screenshots i made for this very occasion!




ed's asleep.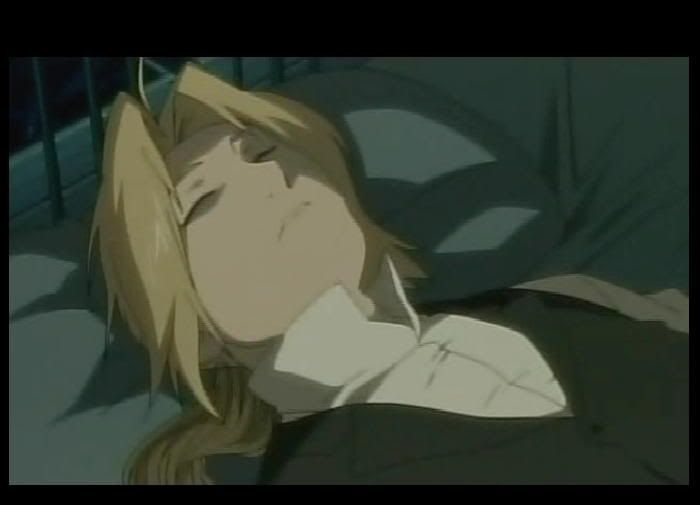 aw. sleepy ed.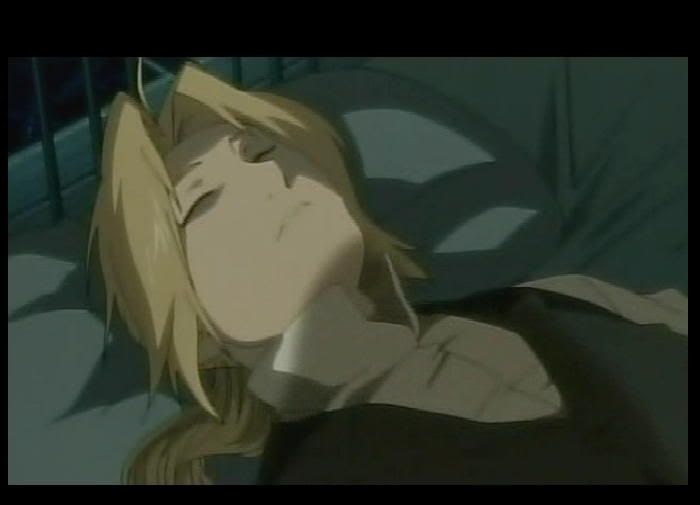 shadow of death!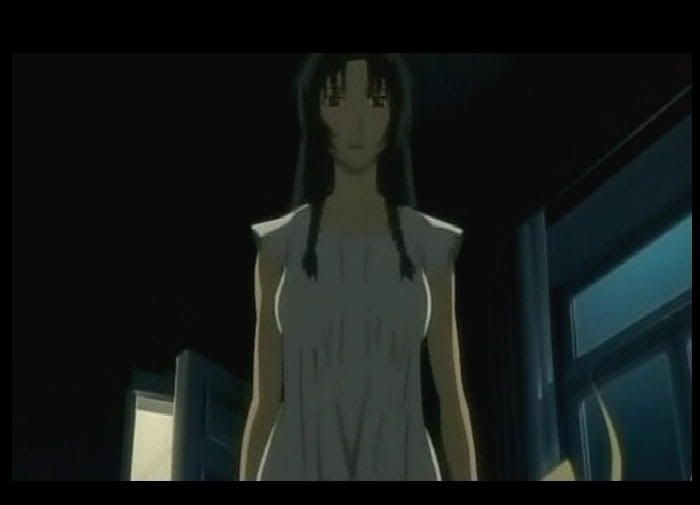 uh oh. noah's up to something.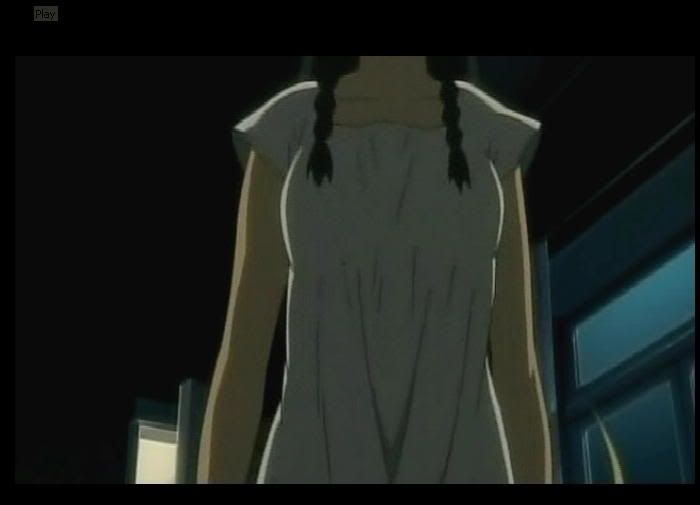 nice boobs there.




going in for the kill??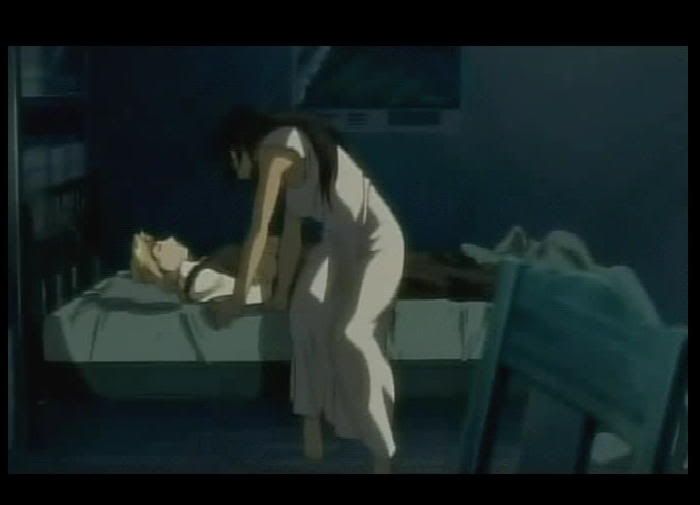 uh.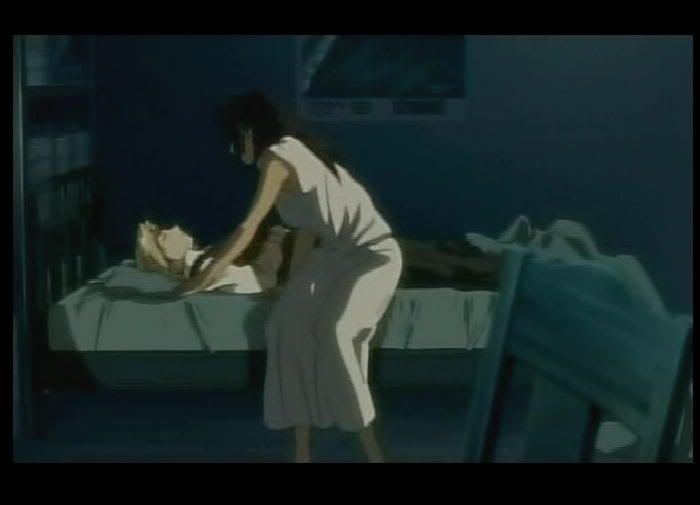 no comment.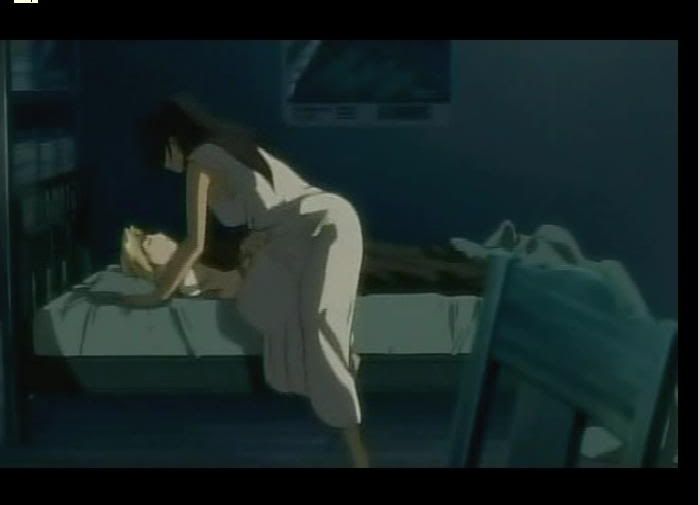 she's basically on about to be top of him... then a very conviniant camera angle switch right at this moment.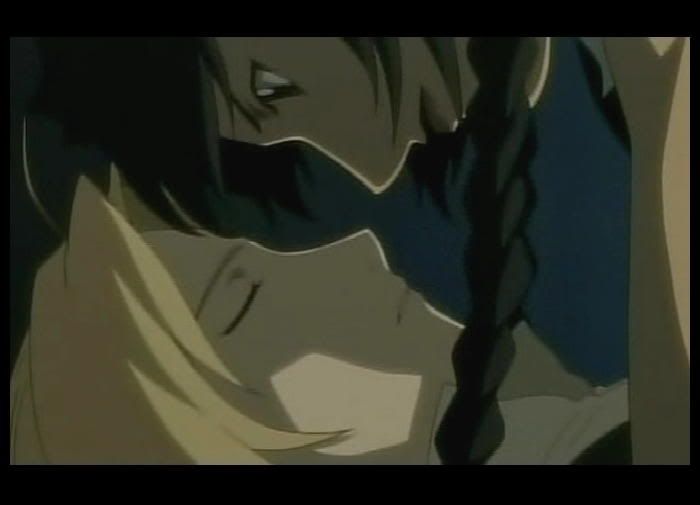 hi ed.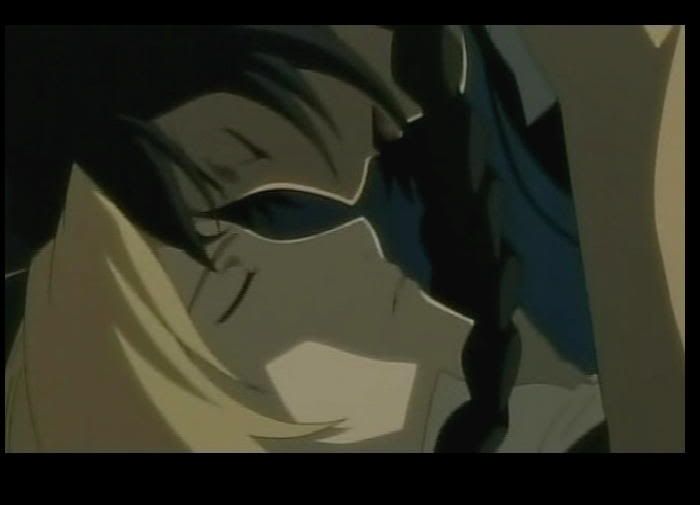 followed by an imediate scene change.

i guess it's fairly ambiguous, and the general consensus theory is "she's reading his dreams" right? well she doesn't REALLY need to be sitting on top of him to do that, right?

haha i dunno. it's a mystery! thoughts?