Blah blah. You've seen me post the past couple of days with my not-so-great fanart. But here's another.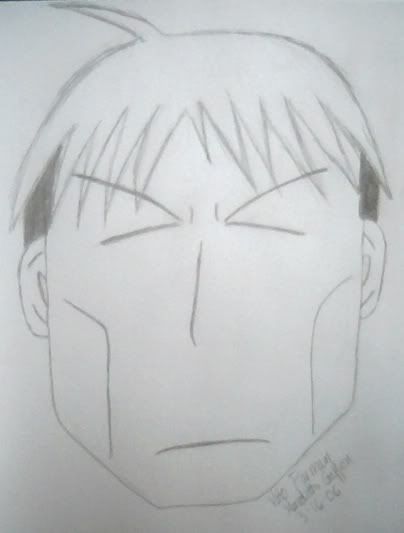 His hair and eyes hated on me. I know... his EYES. They should be simple but as you can see, they're kinda lopsided. Oh well.

This one I did really quickly and then went back over the lines so it'd be easier to see. And yeah. This is the result.