Alright. The other day I showed you guys this sketch that I had done back in October.

Last night/this morning I sketched another one like this.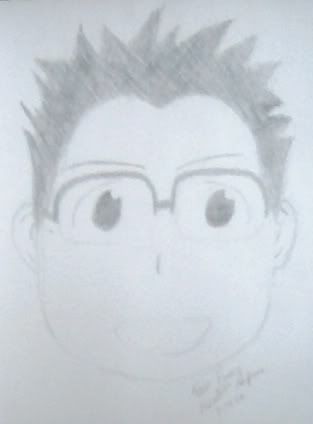 Um... I tend to sketch things out very lightly. Which is why some of his face isn't that visible. Sorry. And used the end of Volume 4 manga as references.

His hair hates on me. And I know his pupils aren't the same. Sorry. It was late. I couldn't sleep. *shrugs*

NERDY GLASSES WEARERS NEED ♥ TOO!