Alright. So this is my first attempt at drawing anyone from FMA.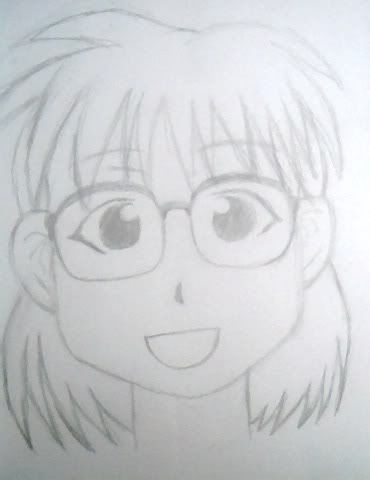 Okay, lemme say that I don't have a scanner so I had to swipe my stepsister's digital camera and take a picture. And I should NOT be a photographer as you can tell by how the drawing is lopsided because of my (lack of) photography skills.

Also, I used one of the mangas as reference... a lot, in case you couldn't tell.

I know the top of her head/hair is horrible. It makes me want to cry. Oh well. I tried.

So yeah. Be brutal. I don't care. Actually, I do but oh well.