Hey all ^_^ I've been working (slowly but diligently) on a doujinshi I want to draw, and I thought that since I can finally take pictures of things (yay DigiCam!) I'd share a few sketches. Mind you, only a few, since I'm being rather secretive about the plot and such. No real reason why though XP
Anyways, for those of you who haven't seen the movie, these are kinda
spoilerish
. Not really, but I wouldn't want it spoil anyone if they don't want to be, so I'll put that up there just in case.
Sorry the resolutions so bad. Cameras just are NOT a substitution for a scanner, especially in regaurds to sketches...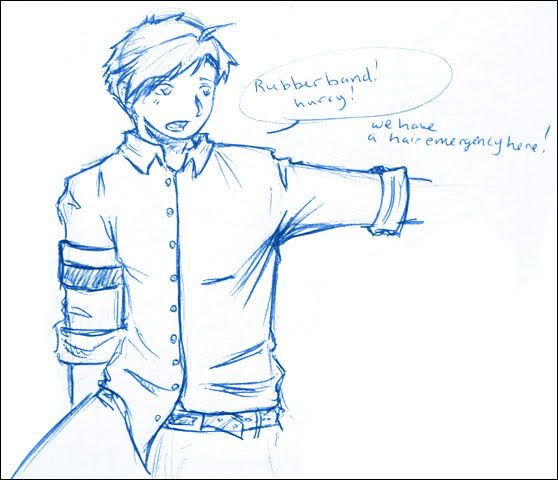 One of the Aru concept sketches. I tried to make him look a little older than at the end of the movie but...he still looks so young! *sighs*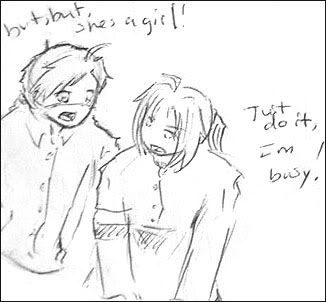 Edo, just what
are
you busy with?...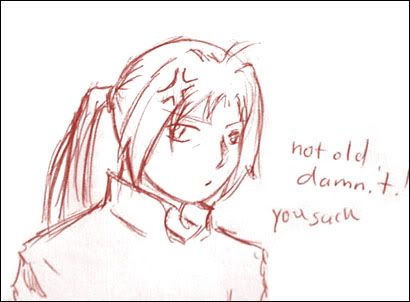 Edo, looking pouty XP
*shrugs* Not the best example of my art, but then. they're just sketches. I'll post some better stuff later on ^_^
And remember: Comments are L O V E ^__^
(X-posted between
hagarenmovie
and
fm_alchemist
)
Current Mood:
ditzy
Current Music: Kitade Nana- The Non-Vanishing Sin