I blame
hamsterfactor for this...since they said " And damnit, Ed is like, the ULTIMATE Ling/Lan Fan shipper. He probably is the fanclub's president or something I bet he gives out badges when we're not looking :3 "
Sitting in class...my mind was hit by fan art...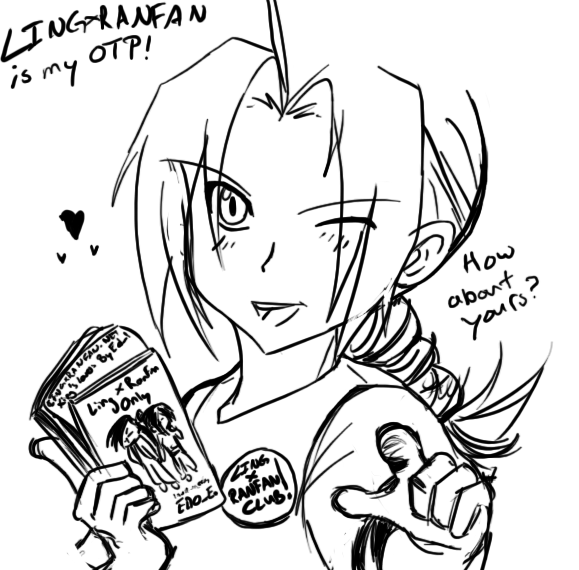 hurray for 15minute sketches in photoshop!!