I'm back! and thanks to minusxplusleotp for covering the 4th candle for me.
My previous candles are : 1st candle- Hughes, 2nd candle- Ed, 3rd candle- Winry
But today we have something different. We don't want to be racist here. Nobody said you have to be human to light Chanuka candles...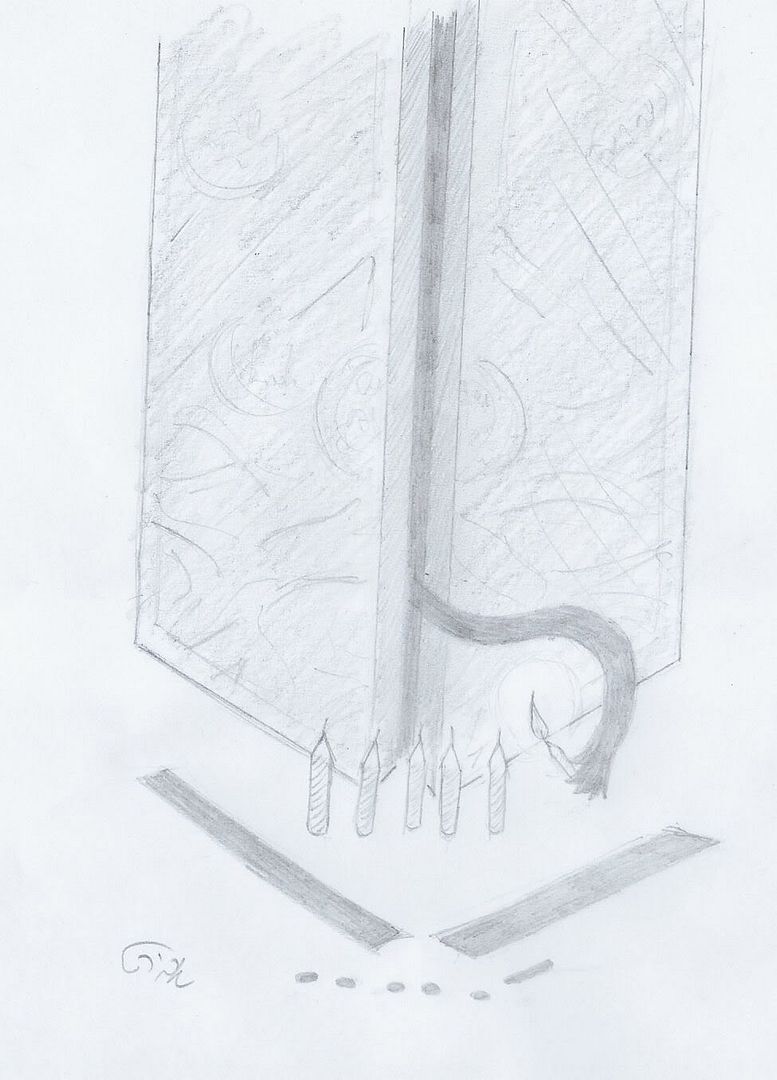 This time I was going more for concept, less for technicality. Which you can see if you look at the amazing detail that I put into the doors...
And I am happy to announce that I probably won't need to miss any more days, since I have successfully finished all the days. XD
(On a random note- if you notice what song I'm listening to, it's just because my friend is here and singing it over...and over...and over...)