A few weeks ago I came across this name decoder:
http://cyborg.namedecoder.com/
and procceeded to make crack with it (what else would I do with it?).
So here are 13 name decoder icons featuring FMA characters (their names anyway). Honestly I don't blame you if you think they're dumb, lol.
If you don't know what the hell I'm talking about just click on the lj-cut and find out for yourself!
:)
Cyborg: 4
Romance: 4
Monster:5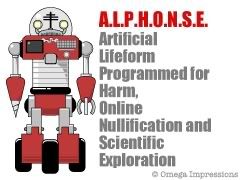 Current Mood:
calm