*ahem* As most of you know, yesterday was Thanksgiving... but what most of you don't know is that yesterday was also my birthday. XD So, some friends (
squri,
kittygirl109, and Mycah-n33) came and slept over, and the next morning (which was yesterday morning) we baked Edo-kun and Aru-kun cakes!




squri and I had planned beforehand to make the Edo cake lemon flavored, and have yellow icing on it. The four of us made the mix and put it in the oven which we feared would blow up, but it turned out all right.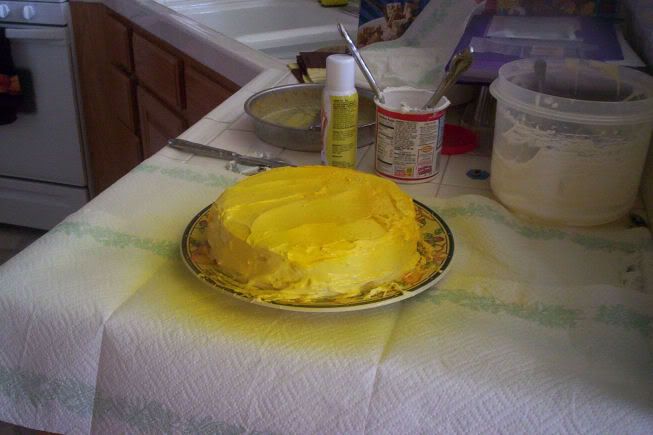 We iced it and sprayed it yellow, with some kind of yellow food-safe spray paint...?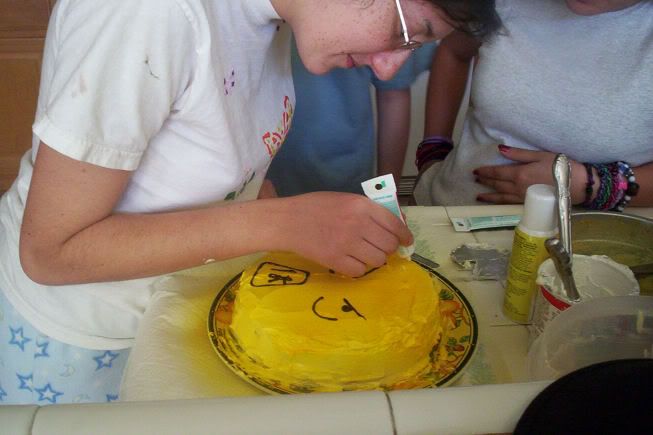 After Mycah-n33 drew the eyes and mouth,
kittygirl109 took up the red to do his anger mark.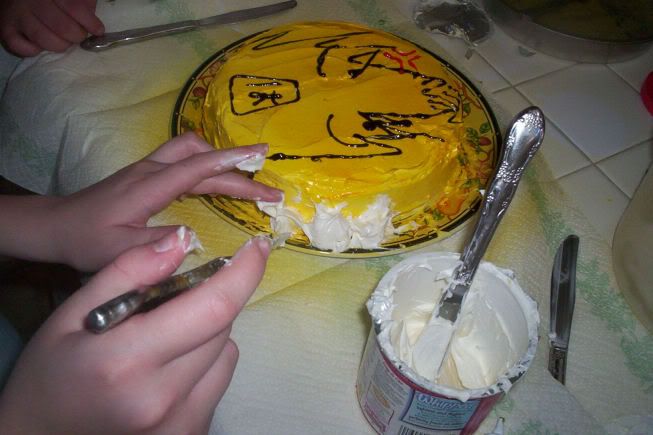 Every Edo-kun should have a braid.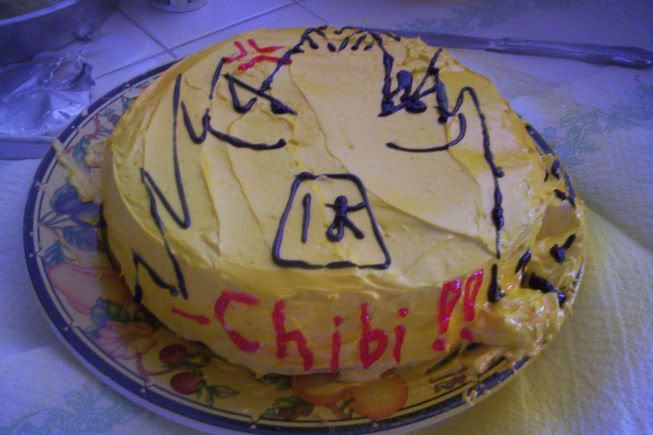 Finished! We actually spent a long time on it. @____@;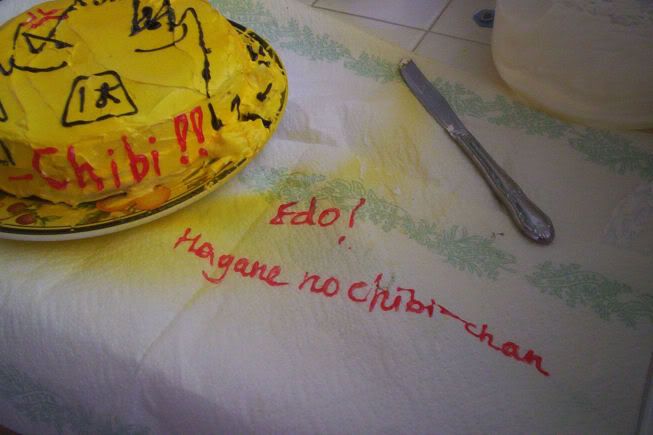 Mycah-n33 wrote this, and
squri took the picture :D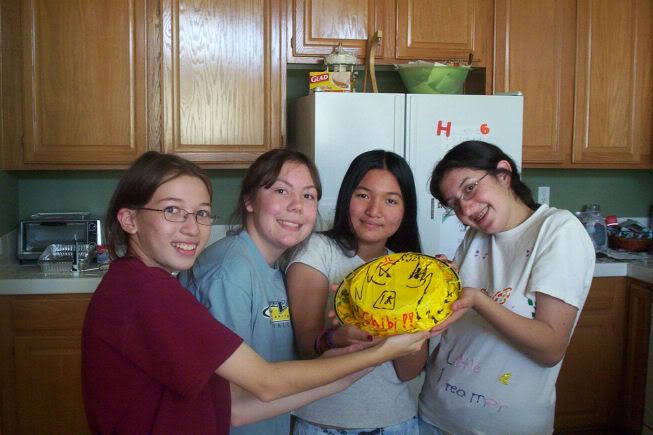 Group shot of us with Edo. Left to right- Me, Mycah-n33,
squri,
kittygirl109. =3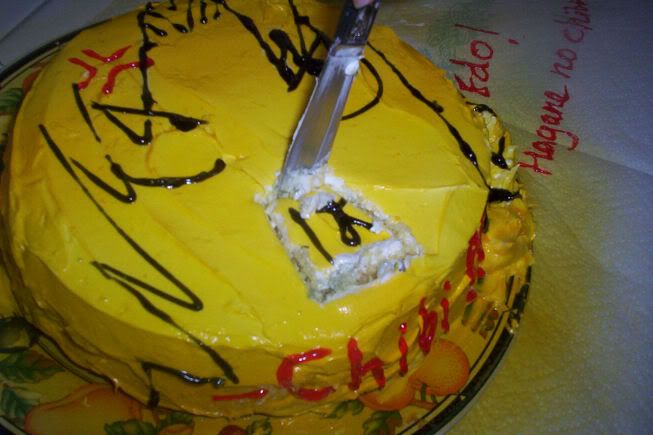 HOLY CRAP HE'S FOAMING AT THE MOUTH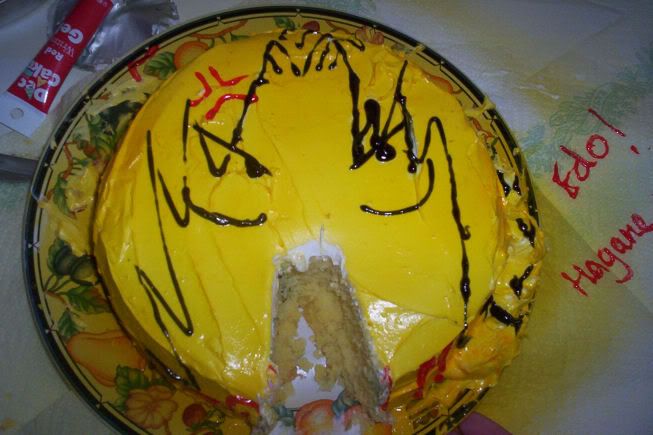 ...There's a piece outta Edo!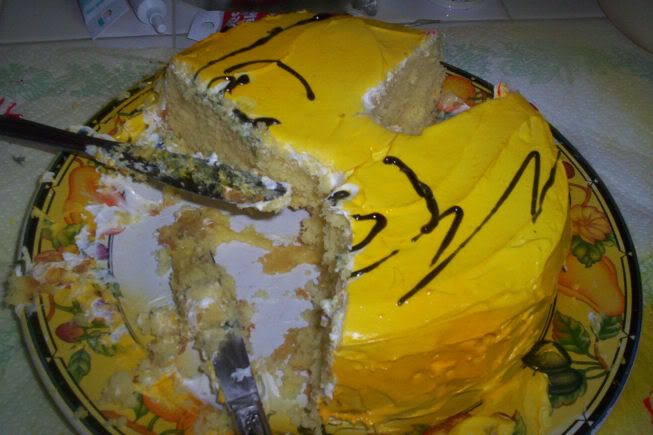 THE AFTERMATH. HE WAS YUMMY.

After we ate him and fooled around and stuff, we moved to a different kitchen counter (too lazy to clean up the other one) and started on Aru-kun! Did all the french vanilla mix and stuff, blah blah blah, put it in the oven, took it out 35 minutes later...

And then we realized "OH CRAP, WE FORGOT THE VEGETABLE OIL."

"...OH WELL 8D WE'LL DO IT ANYWAY."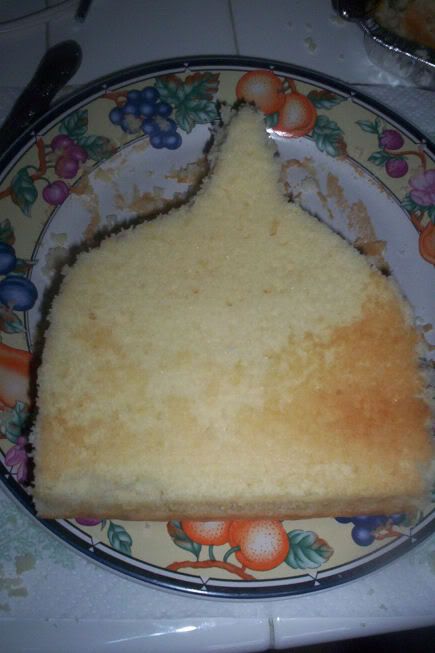 It cooled off. So we cut bits of the cake off so that it would resemble his chibi-head. :D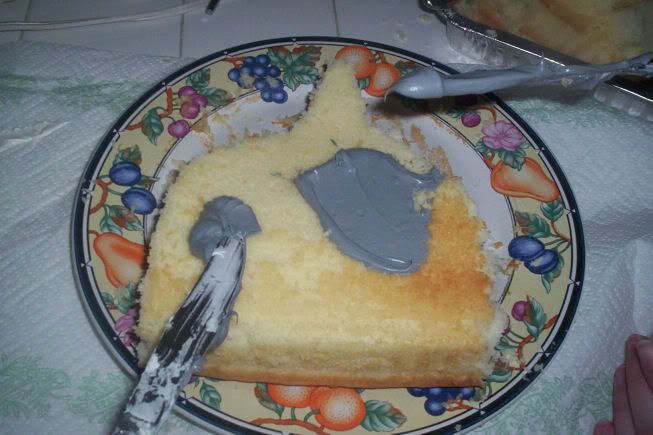 Applying grey icing, which we made with vanilla and black... black!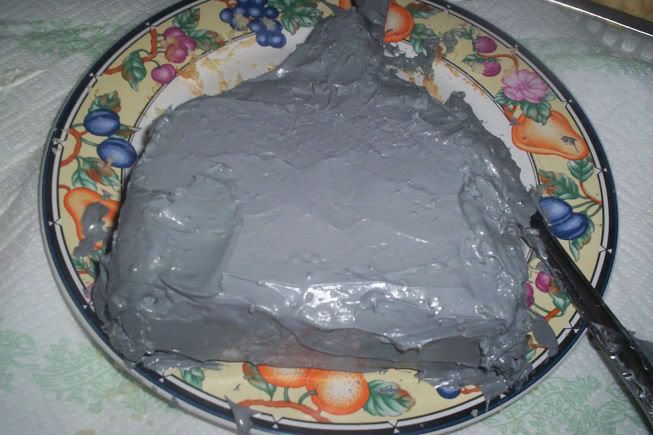 ...*giggle* It was kinda getting crumbly and sticky while icing it...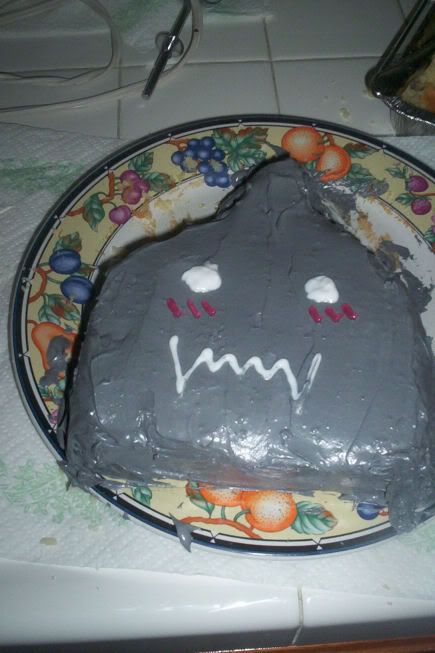 We put his face on.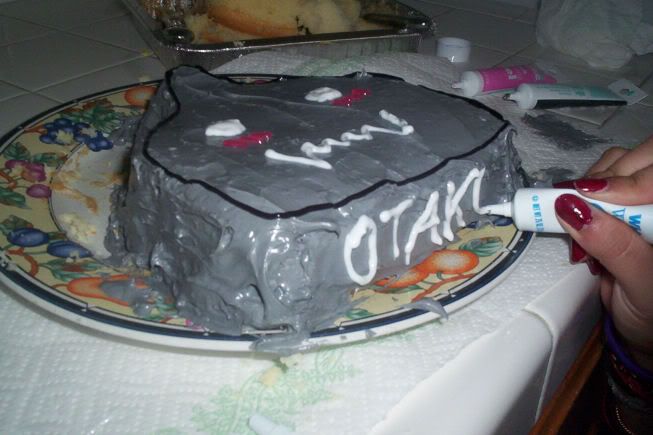 squri writes "OTAKU" o_o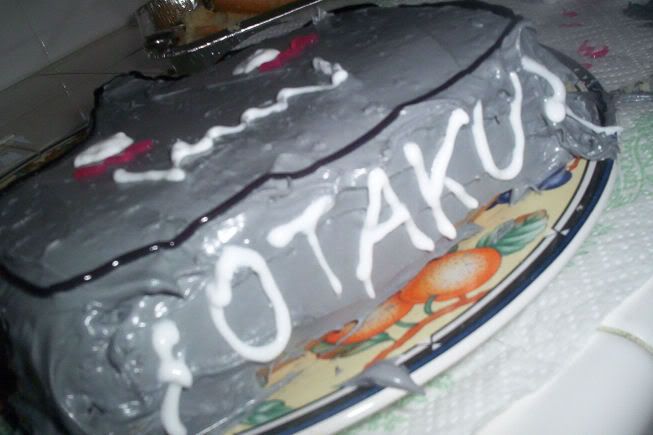 Armor otaku!!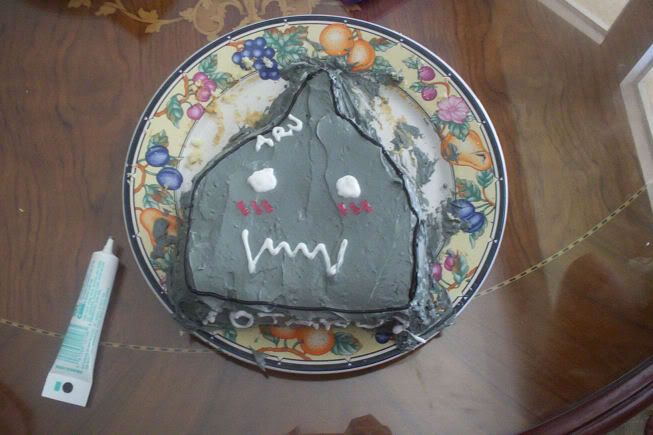 And we have finished!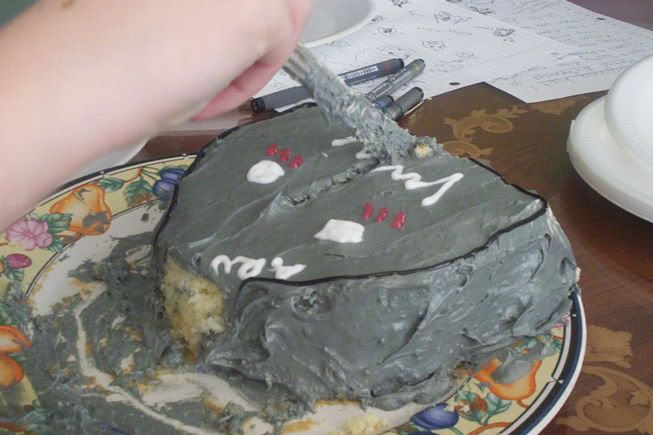 Mycah-n33 cuts him in half ;_____;



I pour myself a cup of milk...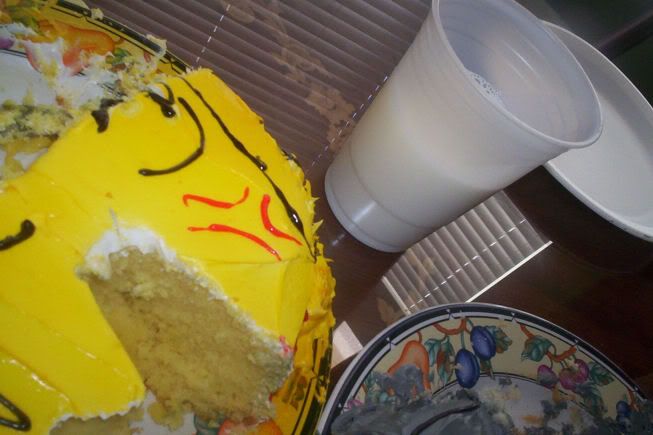 ...and Edo begins to plot revenge.

Alright, I think we have roused enough havoc for now. 8D By the way, the Aru cake tasted okay, it was just... really sticky and... it was weird. Edo tasted better. XD