Bad quality and I couldn't get the entire pictures because my Digi-cam sucks arse..





This one I drew on our way to New York
(Nina hugging Edo i_i)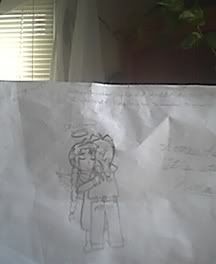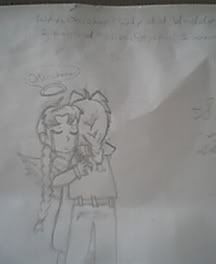 I drew this one awhile back..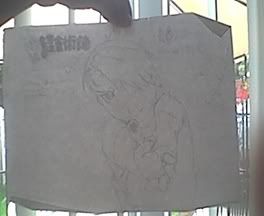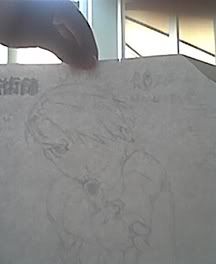 This is an Hagaren comic for Myami We do this thing at school that we make each other Mangas with Aru and Edo in 'em X3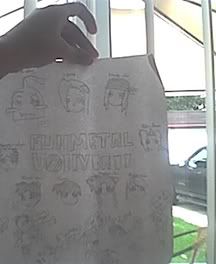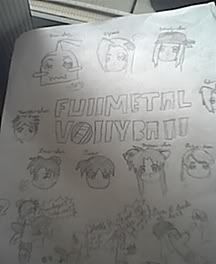 I'm doing a series called "FullMetal Animals" and Edo-kun was the first one! =D I had Nina but I heard my Sensei was leaving the school and I knew she liked Hagaren so I gave it to her..
I'm too lazy to finish coloring him..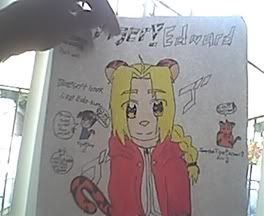 Chibi!Taisa ^^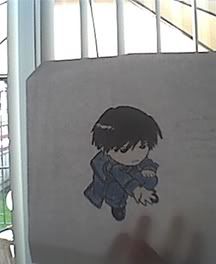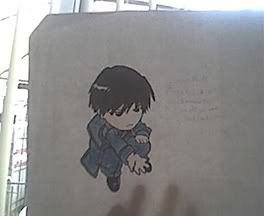 Rick-chan ^^ The Ishbalans need more love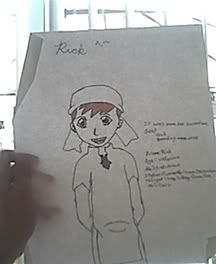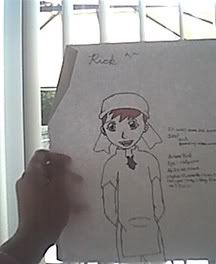 Arimi(Marmalade Boy)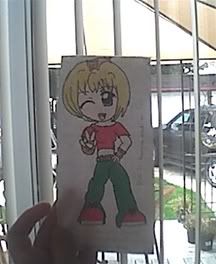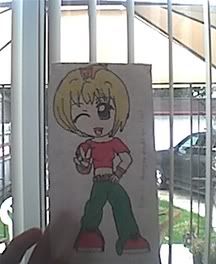 Anndd Last but OMFG SO NOT LEAST (or fanart X3)
Arakawa-sensei! XDD Tis my cow plushie that I named Hiromu Arakawa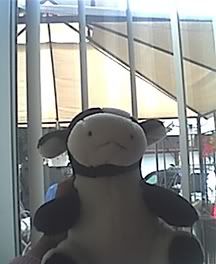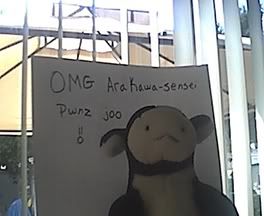 X-posted to my journal