Crack is good. Especially when it's seiyuu crack.

This is a little comic-strip-thing from the Paku/Kugimiya/Okiayu interview in the fourth anime fanbook. I don't know if anyone ever scanned it or translated it or anything... but I did BOTH. ZOMGS.


And yes, this is the ACTUAL, REAL translation. I did NOT make it up, I swear to Gate.
However, remember that there's a reason I'm not the translator for ZOMGFTA. :DD;;; I've got the basic gist of what's going on, though!!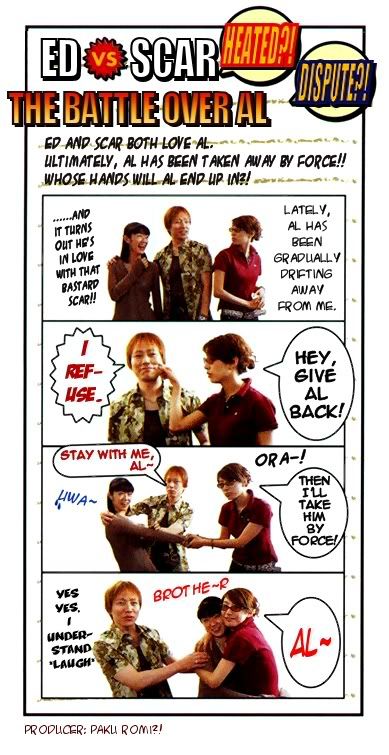 YAY!!! Oh any by the way, it really doesn't matter who gets Al becase Ed and Scar are the same person anyway.


PS: Kugimiya-san was insisting in the interview that Scar and Al were in love. So canon.



Crossposted to
scaral.