Yes, that crossdressing palm tree we all hate love apparently has dipped into the tanning business.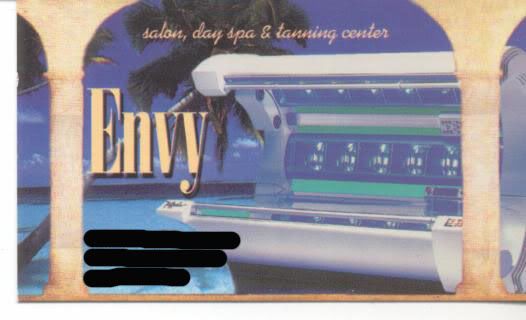 My mom was looking for a new place to get her hair done and someone told her about this place and gave her a business card. I practically died laughing when I saw it XD

Those thick black lines are covering up all the business's information (phone #, address) so I can avoid began stalked, haha.