I was at the Canadian National Anime expo the past weekend and decided to share a few pictures...


Part of the FMA group... Envy = My friend Monique and the Wrath = My sister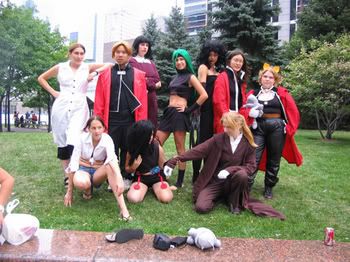 Hughes shows me a picture of his daguhter... >w< So cuuute.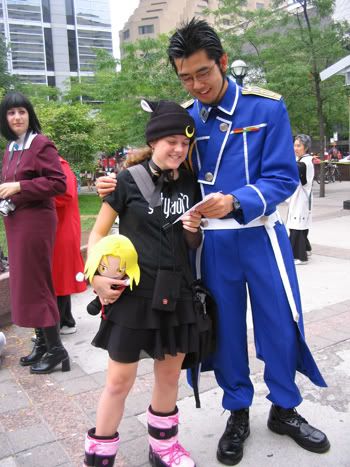 Me and Monique let everyone know what Edward really is...A shrimp.



Envy and Hughes fight!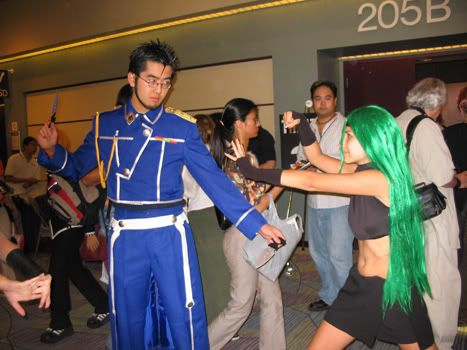 Pride!Edo cosplayer who was happy to hear we knew who she was XD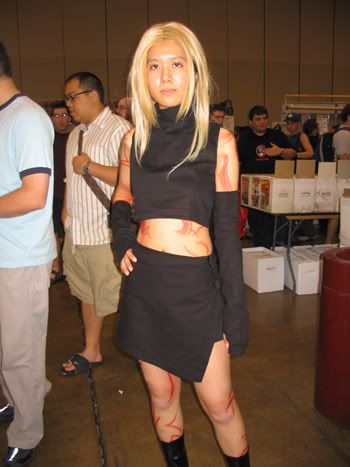 Ed with a gun is the sexiest thing since Ed...