Photoedits once again. I come with two this time, check them out please? <3
Not sure if many people have made this connection before but if anyone is familiar with Suikoden III, then you should know of the Flame Champion. I don't need to say much more really, the word
flame
always leads to the same thing in this fandom.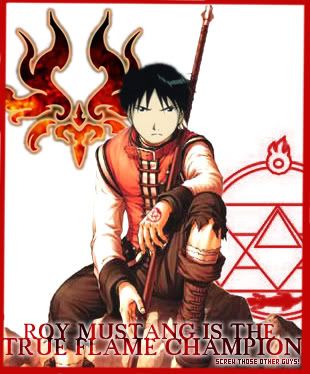 The second one is a little more confusing. Even I don't know where it came from. But I remember, all the way back in December last year, someone was talking about Instant Yaoi or something. Anyways, I started this in December 2004, and only now did I decide to finish it. Go me. :3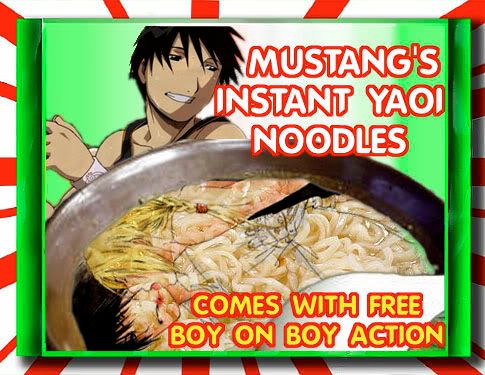 It probably would have been better as a cereal though. >_>;;
And now. I'm making connections between Alphonse and Ted.
causetheyrebothsuperhawt
Excuse me.
Current Mood:
omfg rainbows!
Current Music: Rie Fu - Voice