Uhh... >.>

Japan 44gou: AHH!
Japan 44gou: I ACCIDENTLY DELETED THE ENTRY WTF?!!!!
CSakuraS: WHAT?!
Japan 44gou: I WAS GOING TO EDIT THE ENTRY BUT INSTEAD OF CLICKING "EDIT" I ACCIDENTLY CLICKED "DELETE" AND IT DIDN"T GIVE ME A WARNING EITHER!!!!
Japan 44gou: STUPID LJ!!!! *cries*
Japan 44gou: I shall recreate the entry.
CSakuraS: ;__;

So...

We Fruit Tree Alchemists have declared tonight Hagaren Facial Hair Night. So we've been defacing pictures and stuff. WOOT.





(Original fanart by Nenone) Because I randomly had my RP!Edward grow a beard over the summer.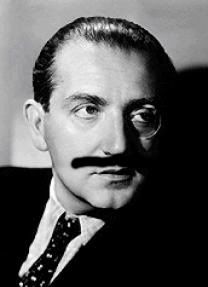 This is going to be a LONG story if it's going to make any sense. I was flipping through the movie scenario book, saw a name that began with "Ran," briefly got all excited about there being Xing people in the movie (HA, right), turned out it was Fritz Lang, or alter!Bradley. Cynthia said that Fritz Lang better not be a real person, so I looked him up and it turns out that NOT ONLY was he real, HE LOOKED LIKE ALTER!BRADLEY except without the moustache. So I gave him a moustache.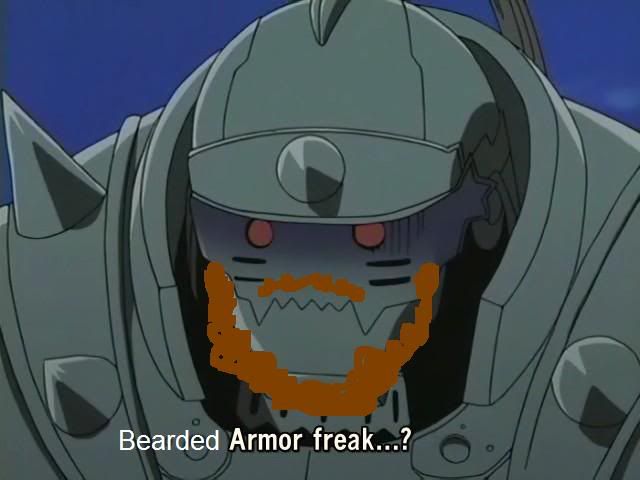 Al with a beard!!



Howard Hughes!! (For some reason I like drawing on the real people...?)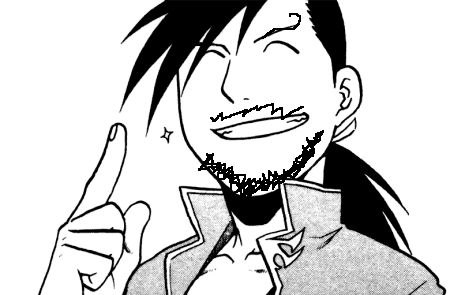 HAIRY LING!!!


We may add more. HOORAH.


THE EDIT THAT I WAS TRYING TO MAKE BEFORE I WAS A MORON AND DELETED THE ENTRY: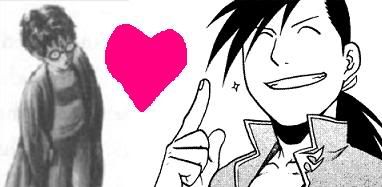 HARRY/LING!!


If anyone was particularly emotionally attached to their comment I have them all saved in my inbox, so never fear! ♥

ANOTHER EDIT (not related to anything sounding like "hair"):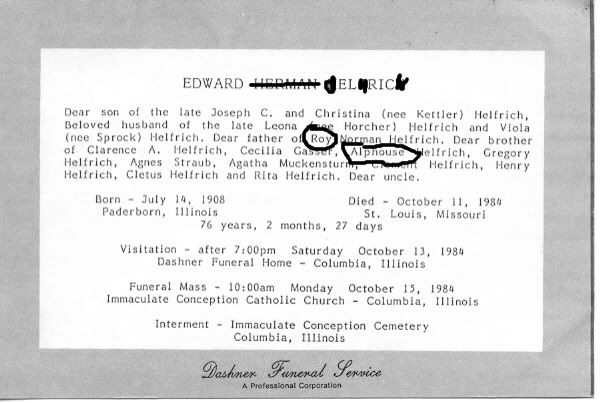 Conclusion: Our world!Edward later had a son and named him after Roy. And somehow accumulated ten million other brothers and sisters. And moved to America.

And of course...

Japan 44gou: And now you have to say "Ed Not Ded"
CSakuraS: ED NOT DED!!!!!!!!!!! T_____T

AND!!!!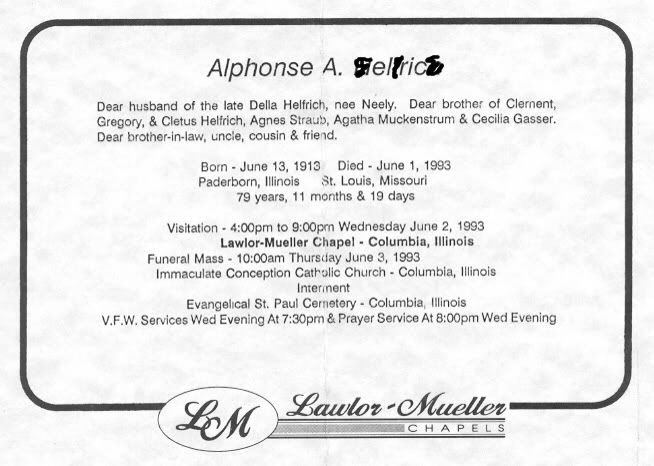 1913 - 1908 = FIVE YEAR DIFFERENCE!!! OMG.


PS: There's a monument statue thing at 30th Street Station in Philadelphia which we call the Shounen-Ai Statue because there's totally two male angels embracing each other on it, but ANYWAY! There are a bunch of names engraved on it of people who died while building the railroad or something and there's an Edward Helfrich on there.