You know, if it wasn't for every other post mentioning wank in some way, I would be completely oblivious to the fact that there even WAS any wank. Ignorance is bliss, oh yeah~ Oh crap I just mentioned it, oh noes.

That said, I return you to my normal post.
I very recently discovered in my brain that I don't draw nearly enough for myself anymore. So I'm sitting there, and my brain tells me, "You know, I really think I want to draw a Movie!Al." I agreed with myself.
And thus,
I drew a Movie!Al. Obviously that cut holds a spoiler if you have no idea what Movie!Al looks like. Too late now D: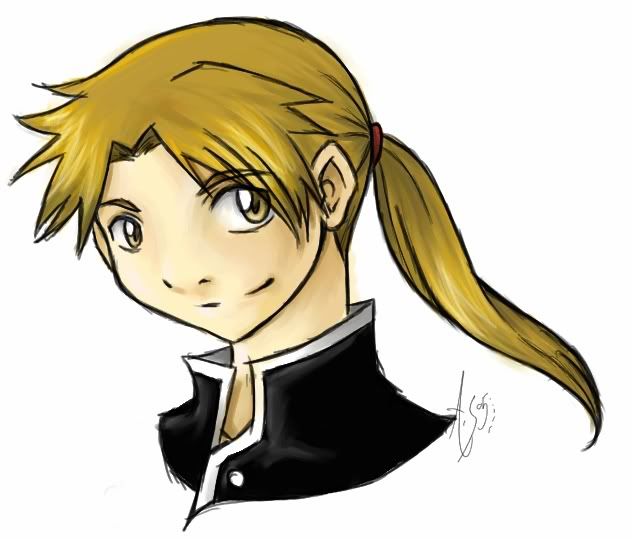 Al: I have a giraffe neck. O_O
Shlee: Shhh.
Al: O_O
Reference free, so I think I might have screwed his bangs up. .. Oh well. I'm proud of that ponytail. It looks like a ponytail, omg. :O
X-Posted to the artsy journal:
oneleft_twist
Current Mood:
bored
Current Music: Migala - The Guilt