Hiya guys,

Not that I wanted to brag... okay maybe just a little... Here's some of the stuff I got at my vacation in NY... and I still haven't got to Chinatown yet...
Since it includes pictures of my loot... I'll use a lj-cut... some reference to the movie are included so you are warned.


Friday I got the infamous hoodie... do not pay attention to the fat gal... it's just me...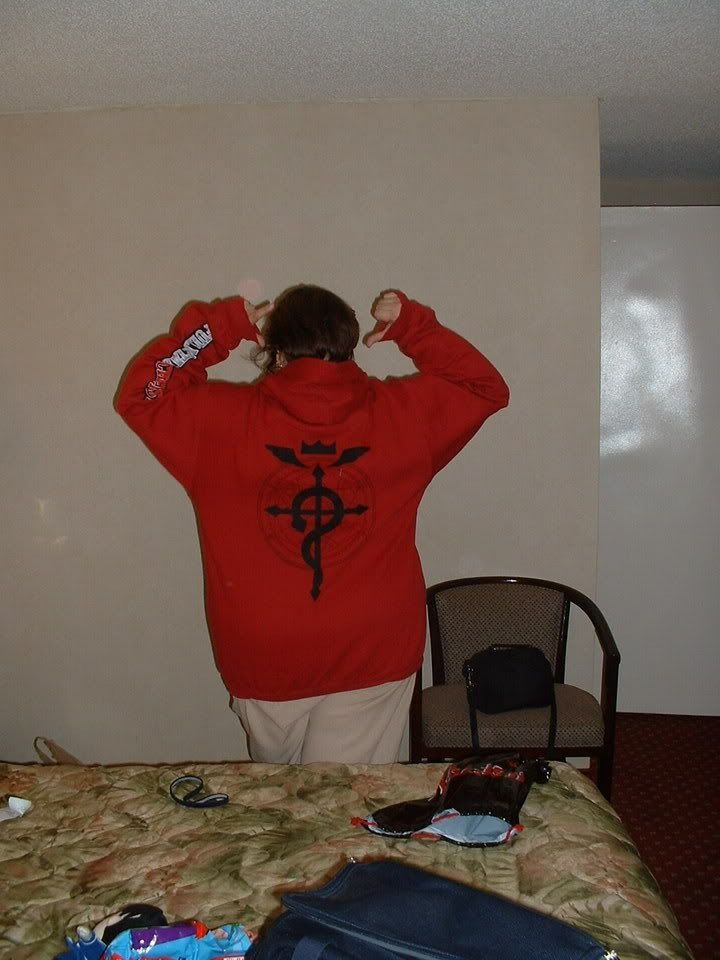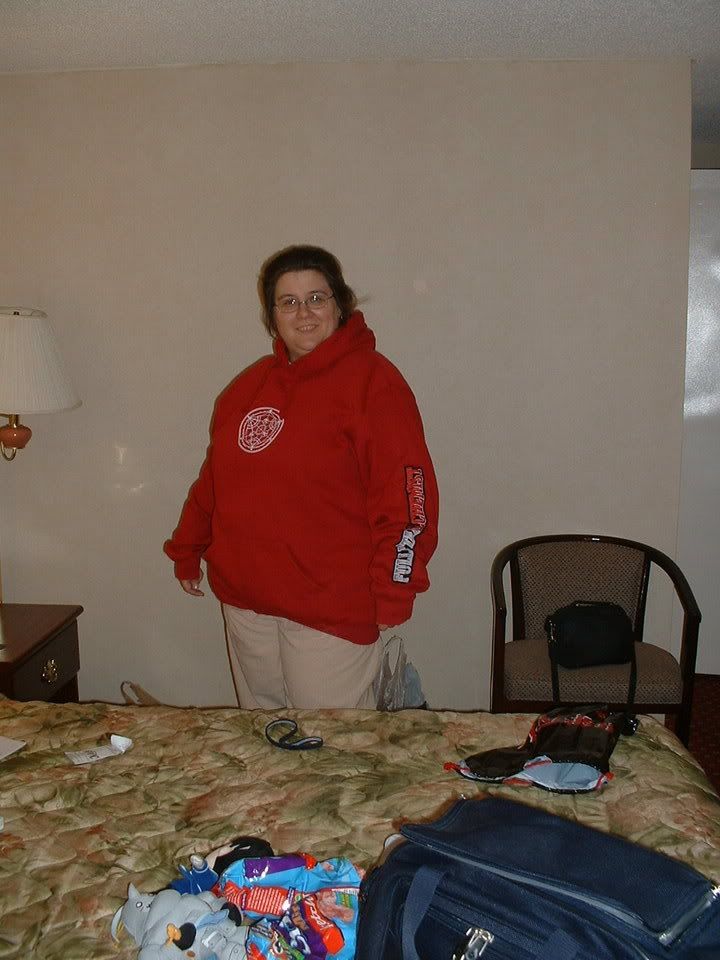 for today saturday I braved the high heat of 105F to find...
Ok... my most prized possession now is this Movie_Edo plushie... here pictured with the smaller Ed that was released earlier... The smaller Ed is Sailormac's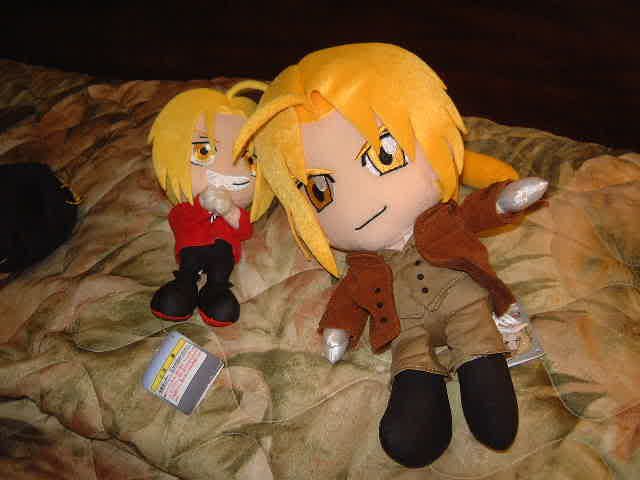 Next I got the last Gangan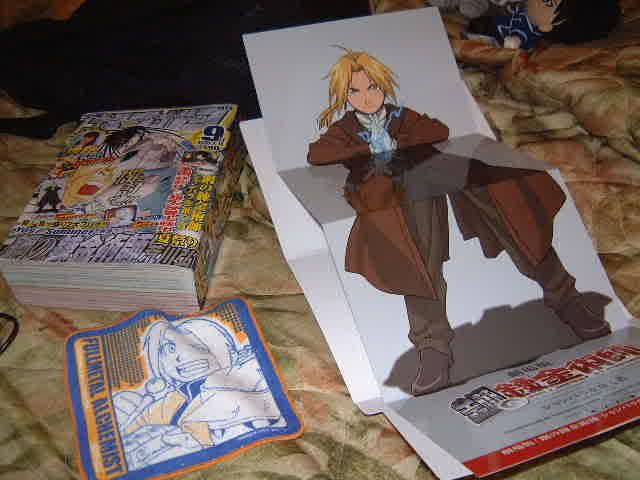 yes it comes with an Ed poster and a Ed washcloth... (insert hentai thoughts here)

other stuffs another Gangan and misc mags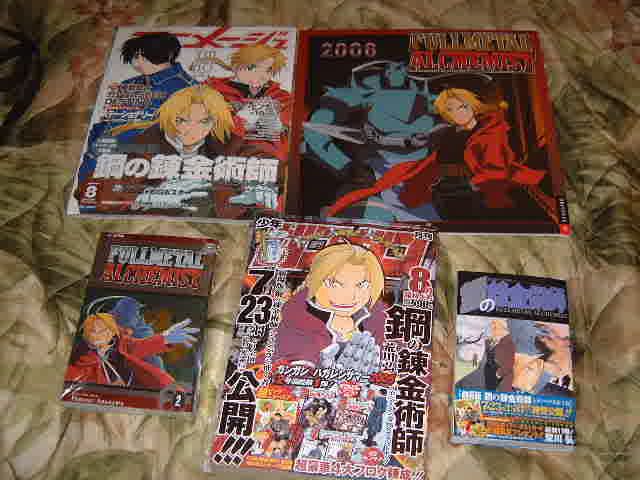 inside one of the magazine there was the movie poster.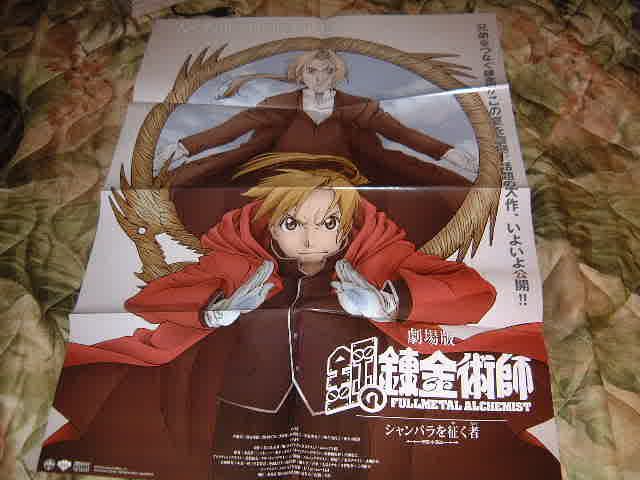 more mags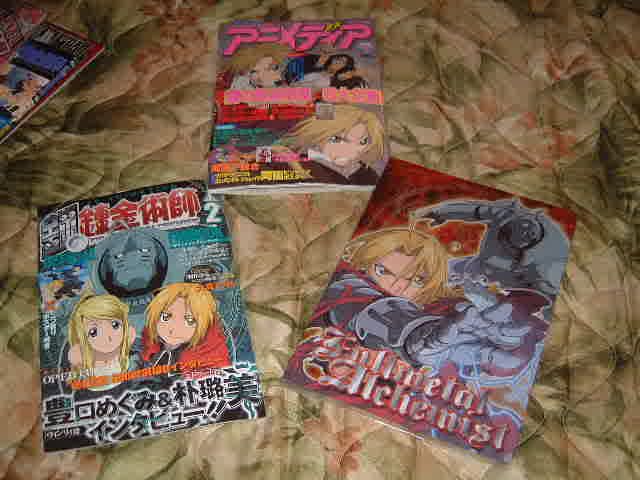 inside one of the mag was this cute poster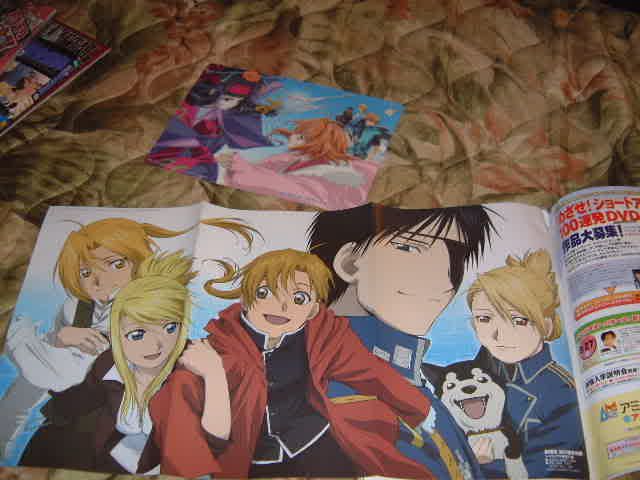 Ed posable figurine, keychain and phonestrap



and lastly Clear file again and a Riza pin that was in one magazine...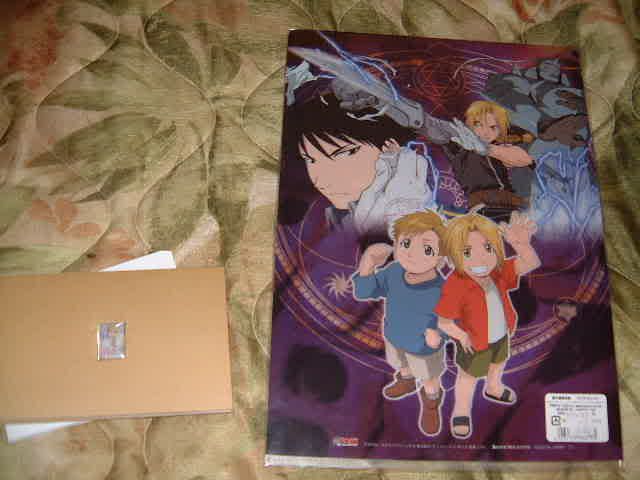 Like I said I haven't hit Chinatown yet... so I don't know what I'll find... but I think I got quite a LOT