A friend of mine reecntly went to Japan and brought me home some FMA stuff. (Sadly, no plushies.)

She also informed me that they have spicy cheese doodles in FMA packaging, which makes me giggle.

Inside: 2 large boards (movie spoilers), 3 trading cards (Gluttony, Sheska and Movie-Verse Edward) and 1 scan that came with my keychain she bought me (movie spoilers)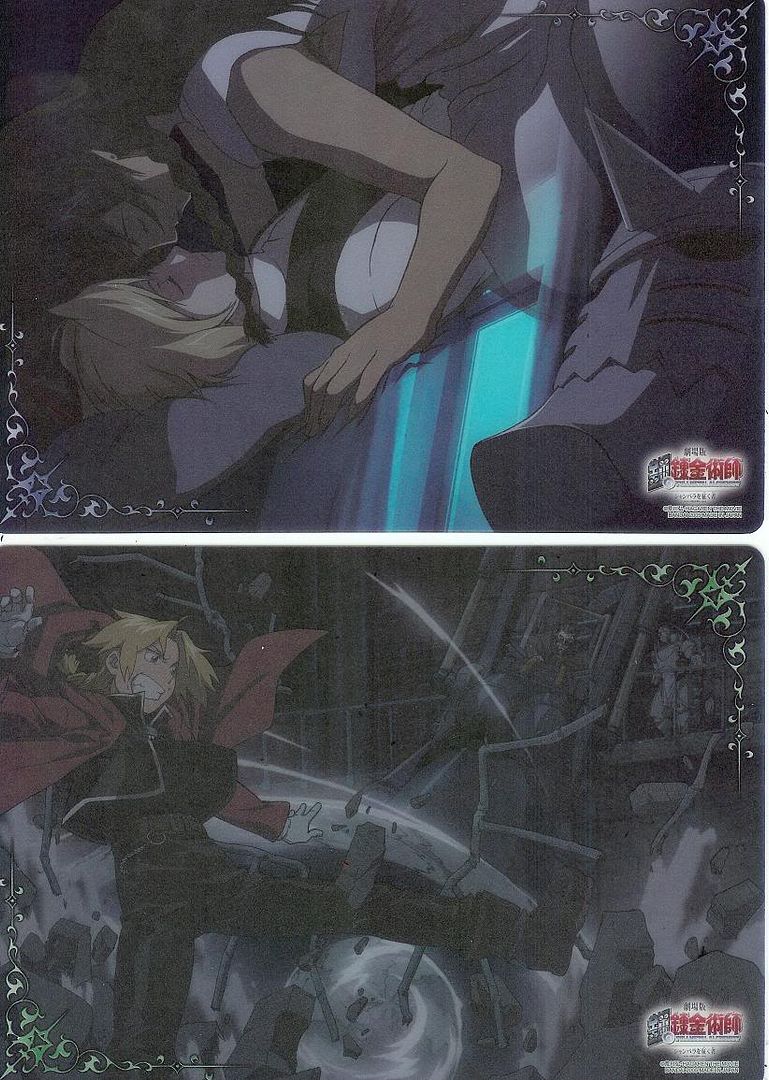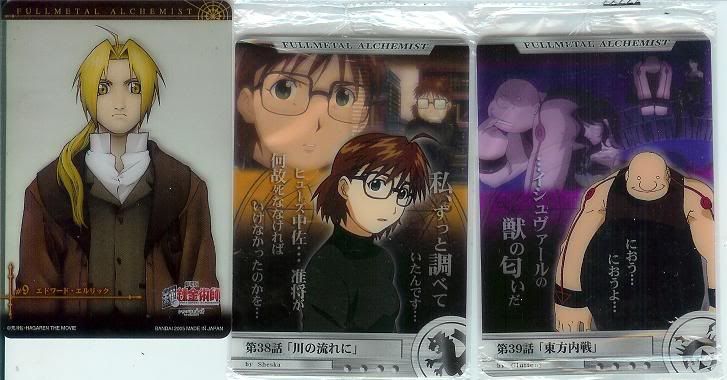 Enjoy. Feel free to redistbute, but please give me credit for the scans by linking to my LJ. Thanks!