OMFG FINALLY. I've been waiting for, um. Two weeks now? My State Alchemist Pocket watch just came in the mail! *frolics* And I come with pictures! X3

I had a video of me showing it off and everything, because the pictures are kinda blurry, but my computer is being a tard and I can't upload it. ;___;

I'm really happy about this watch though because it's like, the real thing with the right date on it. Y'know how those immtation ones have the wrong date on 'em and stuff. XD;;

Well, yeah. I dunno if you care, but you can look if you want!



Front View, Sorry for the glare, I'm retarded.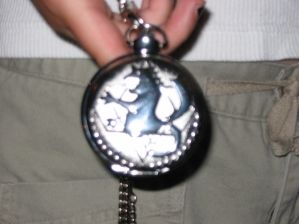 Inside [OMFG IT KNOWS WHAT TIME IT IS]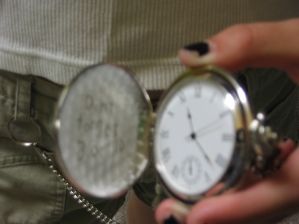 Annnd Presenting, my cat, Pooh. Who wanted to say hello because he loves FMA, too!