Sorry...couldn't resist....XD

Random photos of fma figures doing random things...boredom is so fun...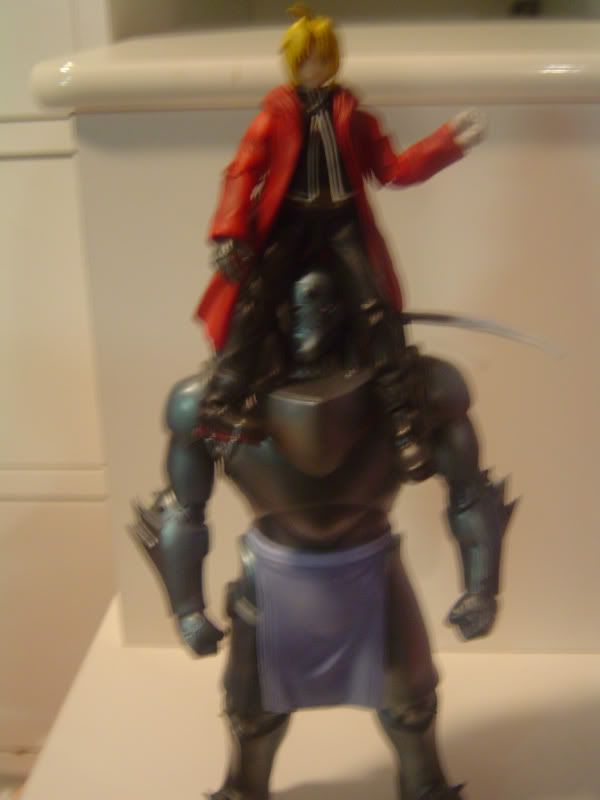 lol That Al figure is huge and heavy @_@ one of those statue ones.




Roy: "I LOVE DOGS!"
Inuyasha: "WTF?"




The ultimate battle- Edward vs Inuyasha! Who shall win? Who shall get the ultimate spot in AdultSwim's lineup? Nobody knows....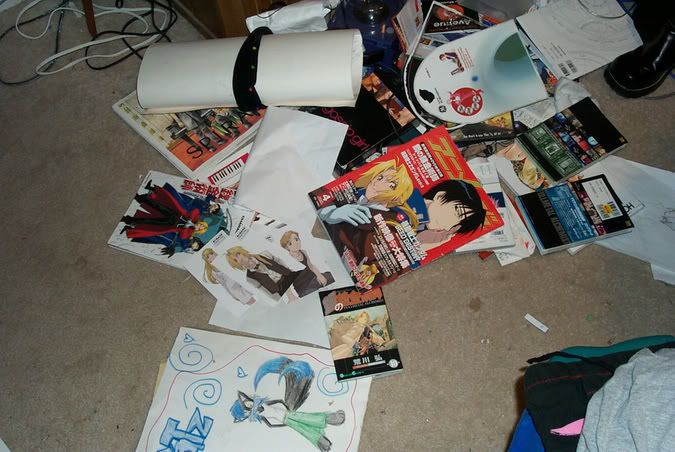 It's a sad day when all my crap blocks the path to my TV....




What lies atop my VCR...lol it looks like Kagome's trying to guard it... Ooh! Let's play a game! Count the Eds! XD Bet y'all know who meh favorite is....


And for you yaoi fans....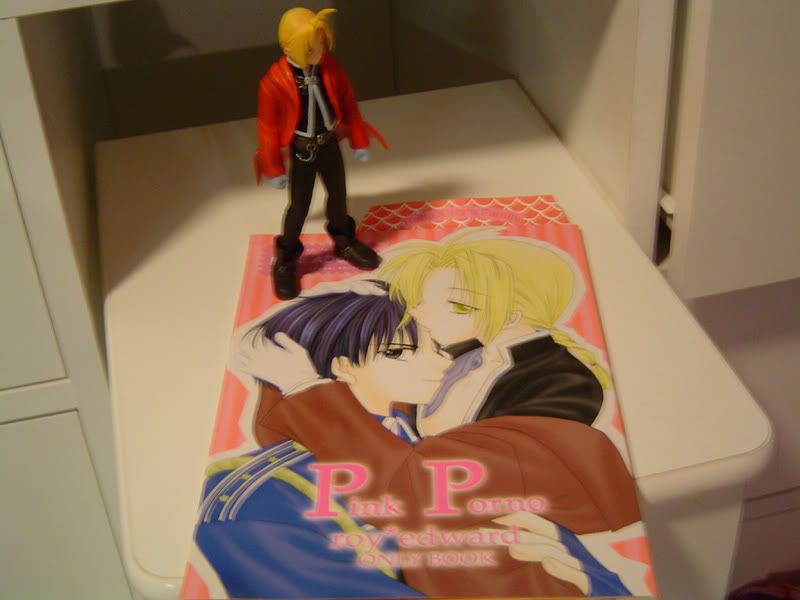 Ed can't decide what to make of this....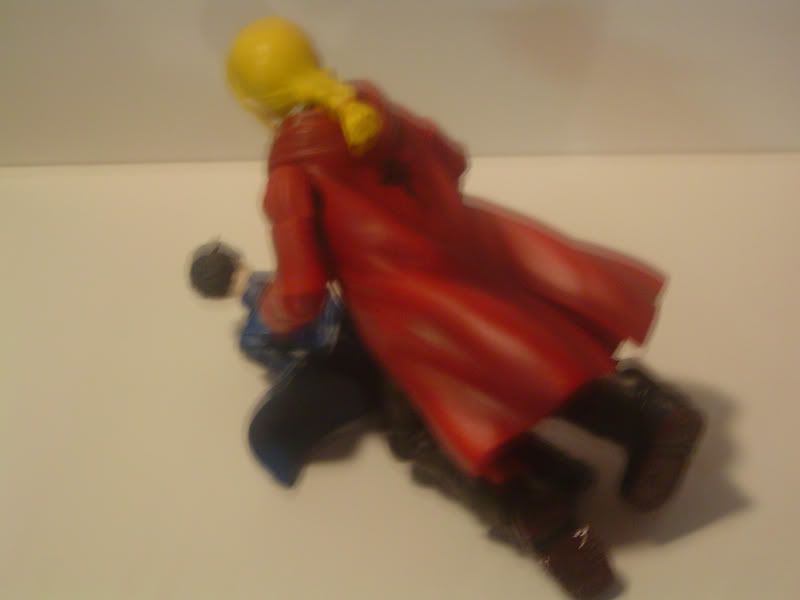 So he blames Roy and tackles him! Though it does look like he is doing something else....and Roy looks like he's stripping or something lol

Yep I'm so bored...>_>;; :P



Plus random shots of how demonic my room looks!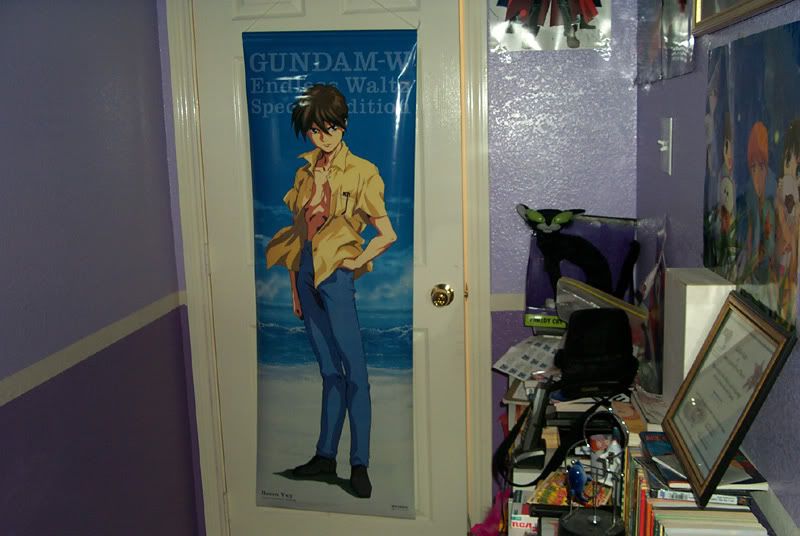 Sacred Heero Yuy scroll ^^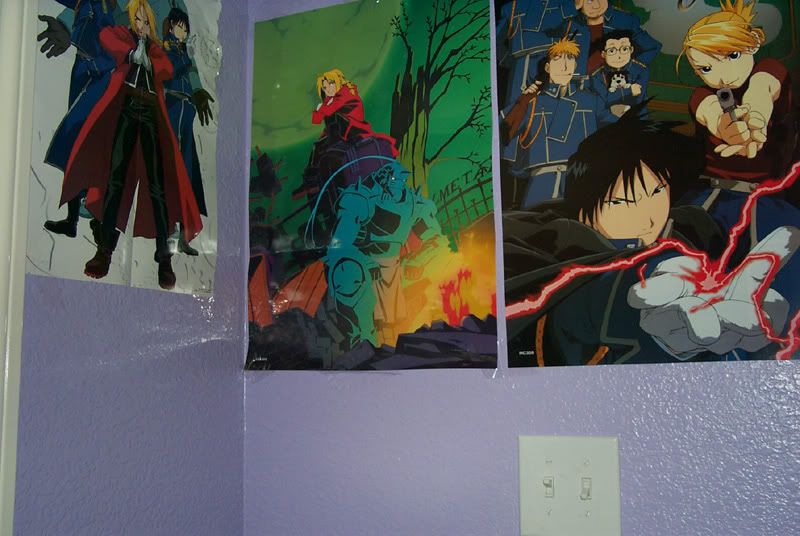 One of my FMA corners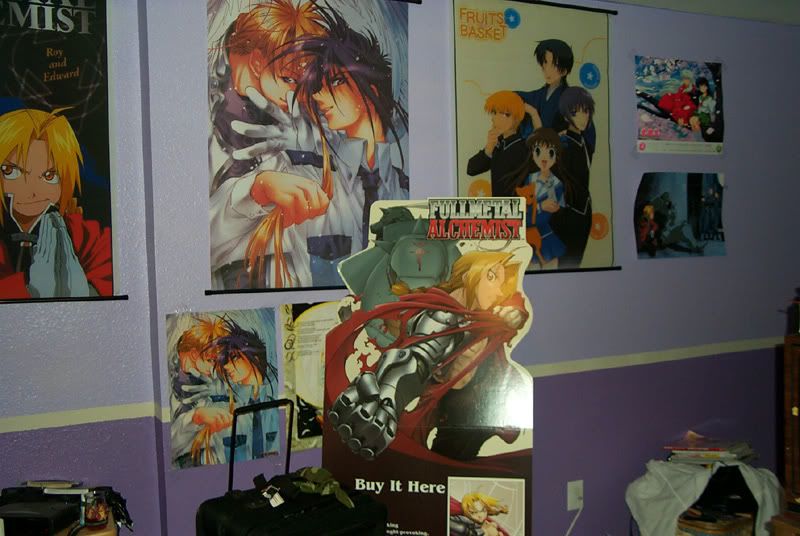 Mwahaha at Katsucon FUNimation gave me their promo posterboard-thing at the end of the con ^^;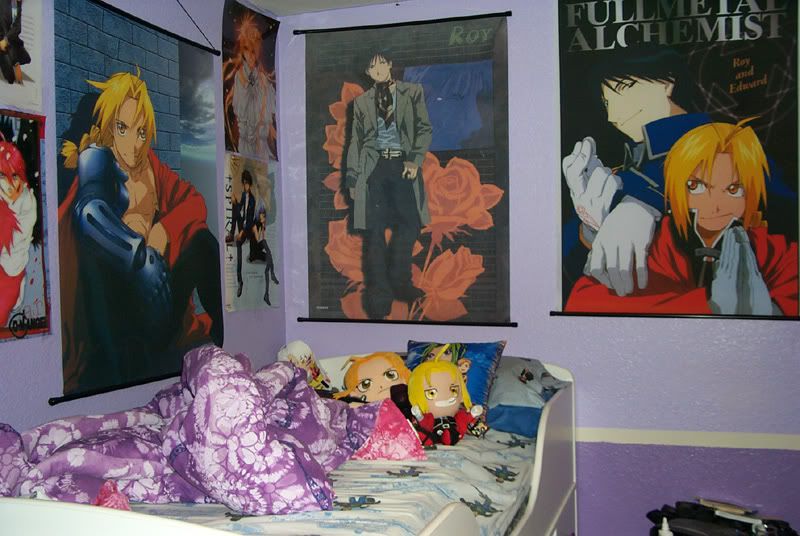 Meh cozy FMA-ified bedspace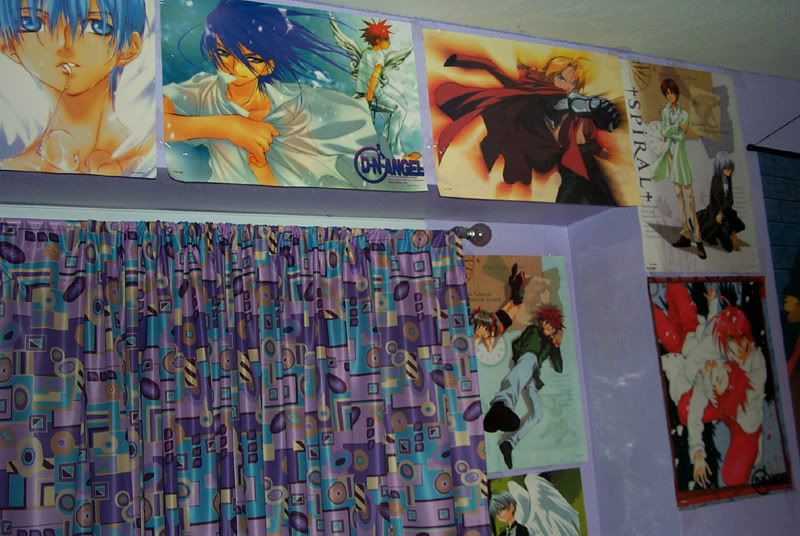 Some of the wall(s)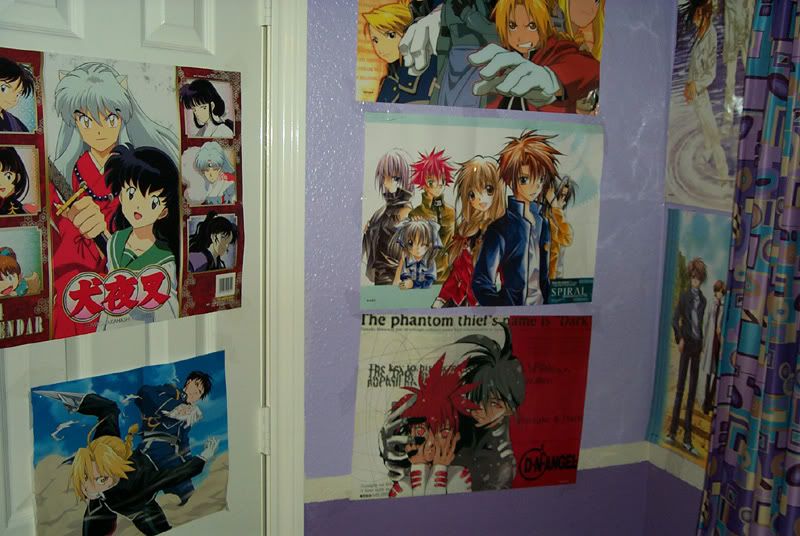 Other wallspace and the closet door XD

I have too much stuff e_e;;