I'm back with more fan-doodles that I did in class today. Apologies for the smudgyness. I'm left-handed. x_X
Uhh..this one was inspired by
this
topic where Zipplezone made a comment about Ed getting Roy to wear those "blasted navy-blue mini skirts he's wanting everyone else to wear". Yeah. This is the result.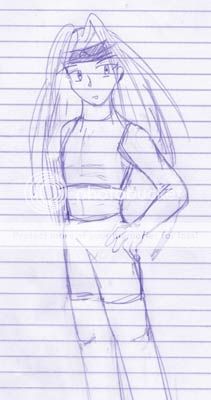 Nothing much behind this one. I didn't remember what Envy looked like and I think it's total crap. -_-;
I promise to do actual fanart one day.
Whee!