It's been forever since I last posted here.

XDD Anyways, last Sunday me and my friend
luke_atmey went on a walk for MS. We go every year, and this year our team had matching Tee-shirts and we were going to walk for "Frank".

The Leader Post (our city newspaper) came up to talk to us because of our shirts, and then asked who we were walking for.

Me: Uncle Frank.
Jeshi: But he's not really our uncle...
Me: No. He's my uncle.
Newspaper: So... what's his last name?
Me: ..... **Looks at Jeshi** Uhm..... Archer!
Newspaper: You don't really talk to him much, do you?
Me: .... >.> No.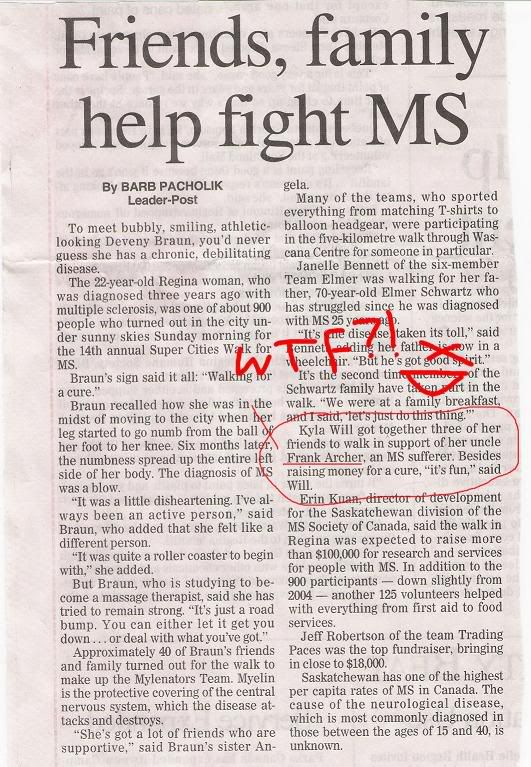 Anyways, they took our pictures too, but they didn't get published. But our shirts said "Here comes trouble" and had a cute little picture of Envy on them. XDD

EDIT: Minor technical difficulties. Just wait a moment as I talk to Jeshi about this.

EDIT#2: FIXED!