Fullmetal Alchemist community
29 November 2009 @ 12:27 am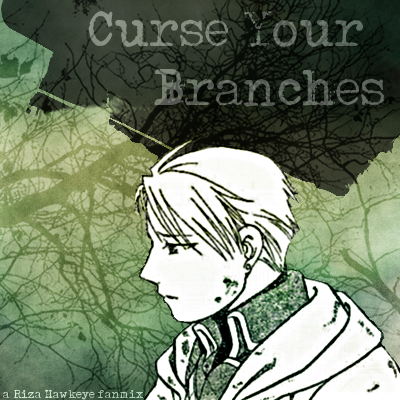 'Til the silence crept over me

With folk music! And pictures!
29 November 2009 @ 02:13 am
Fullmetal Alchemist: Brotherhood
S01E34
Directed by Yasuhiro Irie

5PM JAPAN TIME (+9 GMT) ON MBS & TBS
Click here for the airtime in your own timezone

For the newbies, a live discussion post basically involves streaming the episode as it airs live in Japan and commenting on it as we watch. Spazzing and lulzing are welcome and encouraged!

(
Streaming Info
Collapse
)
29 November 2009 @ 02:14 am
Official S01E34 Discussion Thread
Episode 1.34




So that there isn't a torrent of multiple posts all talking about the episode, anyone who wants to share their thoughts with the comm can comment here!
29 November 2009 @ 01:44 pm
*shuffles in awkwardly*
Well, I've been looking around for a while for these FMA bath towels (specifically the Ed one), but I hear they're "crane prizes" or "UFO prizes". I'm having a hard time grasping what this means, but anyway... would anyone here happen to own one or know where I can buy one from someone? I think they're discontinued because they were August-only prizes.
A larger image is here -
http://img42.imageshack.us/img42/8634/bathtowels.png
Thanks for reading~
Current Mood:
anxious
Current Music: Metroid Prime
29 November 2009 @ 04:21 pm
New Community!
Obviously you love FMA because you're at this community, but do you also love the game Starcraft? If so, check out the new community
fma_starcraft
, where you can play with other FMA fans as FMA characters.
And if you don't like Starcraft? Here's some art to look at anyway. :)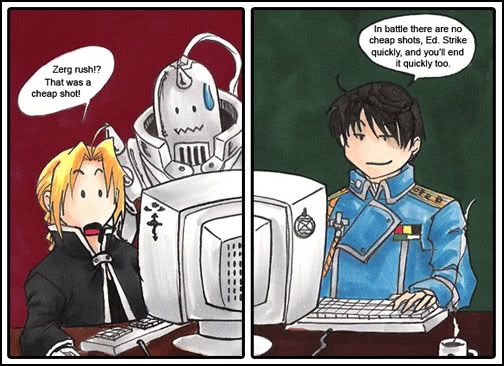 Art by:
hikaru_9
. | Dialogue taken and modified slightly from episode 13 of the original FMA anime.
29 November 2009 @ 11:00 pm

31. The 520 Cens Promise; 422
32. The Führer's Son; 388
33. The Northern Wall of Briggs; 433

Total: 1,243
Follow us on Twitter!
x-posted to:
time_snap
,
animescreencaps
,
fm_alchemist