Hello guys ♥
Plz to be doing sketchdump~~
Pairing/Characters:
Pride!Ed (2), Pride!Ed icons (8), Pride!Ed/Roy (1), Ed (2), EdxWin(4)
Rating:
All are G.
Notes:
Angst, continuation of the Medieval AU, a fake screenshot,
much wrestling with HTML
, and...generally, pencil sketches tinted in Photoshop.
Image heavy
.
Preview: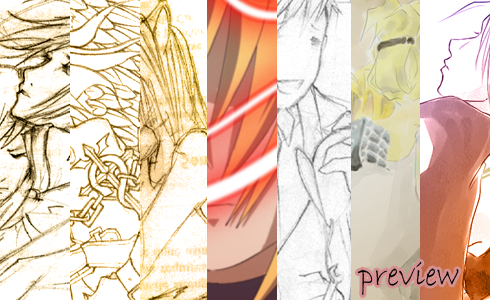 Links lead to cuts to the same entry in my journal~
Pride!Ed, etc.
Pride!Ed/Roy
Kitty!Ed
The Medieval Series
EdxWin