WHAT'S UP WITH HIS ARM XDDDD It's all FSSSSZZZ *ELETRICITY BURNMELT*



Long-haired Alphonse? Or is that the Heiderich guy? XDDDDD *too busy freaking out to think properly*



Is he holding a gun? Or some sort of lighter? XDDDDD I have a lighter like that. So I don't blow my eyebrows off when I want to make marshmallows with the barbeque.



ENVY!!!1 *HEART ATTACK*



Who's that long-haired lady? AND WHY IS ED TALKING TO HER WHY? Or is it a man? *ponderponder*



Shrimp for dinner.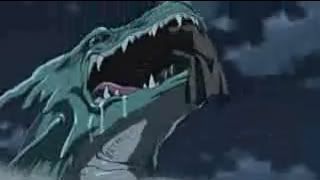 MMMM TASTY



DUDE HE HAS TRANSMUTATION CIRCLES ON HIS GLOVES.



SEEEEEE-UH?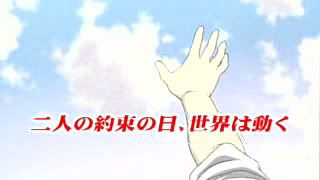 ...*turns off capitals* And a random hand to even out the number of screenshots because the perfectionist part of me was hyperventilating.

And some speculation-type crap.

1. Ed manages to get back to Amestris. There's no alchemy in "our world", right? Something funky's happening with his arm and it looks like ALCHEMY.
2. Al grows a rat-tail (the hair style, people. not an actual TAIL) and becomes a rock star.
3. ENVY IS IN THE MOVIE. Okay, not really speculation, since it's almost confirmed that he's in there. I'm so excited. I love Envy.
4. Some lady helps/meets/buttseckses Ed. You see that black-haired lady in the 5th screenshot? He's holding out her hand to her, but all you can see is the back of her head. I'm assuming they're friendly, since Ed looks rather not-seizurous (shut up, it's a brand new word).
5. Ed lost his ability to transmute without circles from travelling past the gate, and I'd assume bringing chalk with you everywhere is rather inconvenient. So he just semi-copies Jork (HAHAHA that's still the best name ever) Kimbly, gets transmutation circles on his hands! Wee.

Thoughts?

Oh yeah, uh, first post. I lurk here often. Quite often. Hi. XDDDD